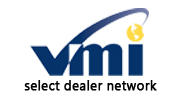 (PRWEB) December 19, 2011
Performance Mobility has reported that they have aligned with the VMI SDN (Select Dealer Network), to take advantage the powerful network built by VMI through Mobility Sales.com.
The Select Dealer Network is a revolutionary initiative designed to help VMI dealerships pool their resources and create a dominant website whereby customers can reach each dealer in the network. The domain chosen for this is MobilitySales.com, a site with a proven history in the mobility industry. Through MobilitySales.com, Performance Mobility will be given a defined marketing area for marketing wheelchair accessible vehicles and mobility products. This allows more efficient spending of online marketing funds, as well as allowing dealerships to get their information in front of a new market.
In addition to higher marketing power and a noticeably increased online presence, Performance Mobility receives full training in managing online customer leads; in addition, training on how to track leads through the effective distribution system.
The Select Dealer Network has been tremendously successful quickly-- founded in 2008, the SDN has helped to acquire a considerably higher number of purchasing consumers than what any participating dealership experienced before its development.
The SDN allows taking part mobility dealers to build shared understanding into company concerns, in addition to strengthen relationships within the industry. Dealerships are also able to enjoy a solid voice within VMI (Vantage Mobility International), in addition to open, honest dialogue within the network.
Performance Mobility is extremely thrilled about being a member of the Select Dealer Network, and anticipates an equally advantageous association with every dealer.
About Performance Mobility: Performance Mobility offers new and used wheelchair accessible vehicles in Colorado, Oregon, and Washington from Vantage Mobility International (VMI), as well as a selection of full size mobility van conversions with options for lowered floor and raised roof from Accubilt and Tuscany. Performance Mobility is also the exclusive Rocky Mountain distributor of the Mobility Conquest, the premier wheelchair accessible motorcycle.
###