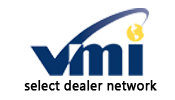 (PRWEB) December 21, 2011
American Lift Aids has released they've connected with the VMI SDN (Select Dealer Network), to utilize the strong system put together by VMI through Mobility Sales.com.
The Select Dealer Network is an innovative project created to aid VMI dealerships pool their powerful resources and establish a dominant site through which consumers can contact each dealer in the system. The domain selected for this is MobilitySales.com, a site with a successful history and reputation in the mobility business. As a result of MobilitySales.com, American Lift Aids will gain a determined marketing area for promoting handicap accessible vehicles and mobility services. This permits more useful spending of Web marketing funds, in addition to allowing dealers to get their message before a new audience.
In addition to more significant marketing power and a significantly raised internet appearance, American Lift Aids gets entire instruction in handling Internet consumer leads, and also how to track prospects through the efficient allotment process.
The Select Dealer Network has been prospering quickly-- launched in 2008, the SDN has helped to acquire considerably greater amounts of buying customers than what any partaking dealership experienced prior to its formation.
The SDN enables participating mobility providers to build mutual understanding into business concerns, and also strengthen connections within the mobility business. Dealers are also able to experience a strong voice throughout VMI (Vantage Mobility International), as well as clear, candid communication within the network.
American Lift Aids is very thrilled about being a member of the Select Dealer Network, and anticipates a mutually beneficial relationship with every company.
About American Lift Aids: American Lift Aids is located in East Texas and are committed to enhancing the lives of those challenged by limited mobility. American Lift Aids offers a full line of products and a variety of choices to assist in your unique and varied needs. Whether your mobility need involves a home, place of business, vehicle or wheelchair, they provide solutions to expand their independence.
###