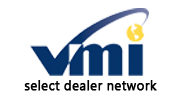 (PRWEB) December 20, 2011
Mobility Works has announced they've associated with the VMI SDN (Select Dealer Network), to take advantage the effective structure made by VMI by means of Mobility Sales.com.
The Select Dealer Network is a progressive project devised to assist VMI dealerships pool their methods and construct a leading web site whereby buyers can reach each dealership in the organization . The site chosen for this is MobilitySales.com, a site with a solid past and track record in the mobility business. By means of MobilitySales.com, Mobility Works will obtain a specified marketing location for promoting handicap vans and mobility products. This enables more useful spending of Internet marketing funds, as well as authorizing dealerships to get their product in front of a new crowd.
In addition to greater advertising strength and a significantly raised online existence, Mobility Works receives entire teaching in handling online consumer prospects, as well as how to track leads through the successful allotment system.
The Select Dealer Network has been thriving quickly-- founded in 2008, the SDN has helped to acquire dramatically higher amounts of buying consumers than what any partaking dealership experienced prior to its formation.
The SDN allows taking part mobility dealers to build mutual awareness into business concerns, and, in addition, enhance connections within the mobility industry. Dealerships are also able to have a strong voice inside VMI (Vantage Mobility International), and also clear, straightforward communication within the organization.
Mobility Works is extremely excited about belonging the Select Dealer Network, and expects an equally helpful connection with every company.
About Mobility Works: MobilityWorks is a national chain of wheelchair accessible van providers - serving the disabled community with wheelchair accessible lowered floor minivans, full-size vans and commercial fleet vehicles to thousands of individuals and business clients each year.
###