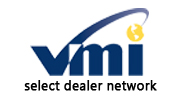 (PRWEB) December 19, 2011
United Access has announced they've associated with the VMI SDN (Select Dealer Network), to utilize the effective network built by VMI through Mobility Sales.com.
The Select Dealer Network is a revolutionary project devised to assist VMI dealerships pool their resources and formulate a leading website whereby buyers can contact each dealership in the organization . The domain chosen for this is MobilitySales.com, a site with a solid past and track record in the mobility business.
Through MobilitySales.com, United Access will acquire a specified marketing location for selling wheelchair accessible vehicles and mobility items. This gives more useful spending of online marketing funds, as well as permitting dealers to get their product in front of a new audience.
In addition to improved marketing power and a noticeably raised internet presence, United Access gets entire teaching in regulating Internet buyer leads, as well as how to track leads through the successful allocation system.
The Select Dealer Network has been thriving quickly-- founded in 2008, the SDN has helped to accrue considerably higher numbers of buying customers than what any partaking dealer experienced before its creation.
The SDN permits participating mobility dealers to develop a mutual understanding into business problems, in addition to enhancing partnerships within the mobility industry. Dealerships are also able to have a strong voice amongst VMI (Vantage Mobility International), and also open, truthful dialogue within the organization.
United Access offers the finest products the handicap van industry has to offer. They offer new wheelchair accessible vans, used wheelchair vans, wheelchair van rentals, scooter lifts, hand controls, mobility seats and transfer seats, wheelchair ramps and other handicap equipment.
United Access is extremely thrilled about belonging to the Select Dealer Network, and expects an equally beneficial connection with every dealer.
About United Access: United Access has been in the wheelchair van industry for over twenty-five years. Accessible vans are their specialty. United Access is dedicated to providing the best service for all of your accessible transportation needs in each of their locations. United Access is proud to serve customers in Missouri, Illinois, Kansas, Texas, Tennessee, Arkansas, Indiana, Oklahoma, and Mississippi.
###