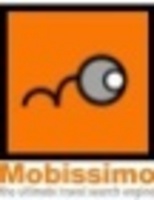 Mobissimo is very happy to 'come home' and launch in the country where our name, our inspiration and co-founders come from. We are introducing our official marketing communications campaign 'All Eyes on Mobissimo' in April in Milan during the Salone Internazionale dell Mobile, a world-class event attended by very discerning travelers
SAN FRANCISCO (PRWEB) March 14, 2008
Much more than a simple translation, Mobissimo's new Italian site is seamlessly "Italian" and extends the reach of the travel search engine. Mobissimo's Italian site includes fares and offers from local travel agencies, consolidators, hotel operators and all the major and low-cost airlines that are pertinent to users in Italy.
The addition of Italian suppliers to the 180 travel sites Mobissimo searches -- such as edreams.it, venere.it, opodo.it, ehotel.it, veuling.it, Tuifly.it and centralwings.it, among others -- will benefit all Mobissimo users with access to more possible itineraries, connections and good prices. Mobissimo also partners with local advertisers and companies.
With its unique, scalable offering, Mobissimo is able to successfully expand into rapidly growing international travel markets faster than its competitors. In addition to the new Italian site, Mobissimo currently operates sites in France, India, the UK, and North America, serving users from over 200 countries with the only truly objective travel search tool.
"Our deep knowledge of the international sector is paying off with new opportunities for expansion. While the U.S. may be heading into recession, this year more Europeans are travelling abroad with greater spending power, due in part to the continued strength of the euro against the dollar," said Beatrice Tarka, Mobissimo's CEO and co-founder. "But other economic factors -- such as consumer mobility in countries within the European Union -- have given rise to a new generation of low-cost airlines keeping pace with customers' demand for new, flexible travel options all across the globe. That is exactly where Mobissimo adds value for the consumer as no other travel search engine can."
Already established as the undisputed international travel search expert, Mobissimo searches more low-cost airlines and consolidators than any other metasearch engine and provides up-to-the-minute travel deals from the widest range of online travel agencies, major air carriers, low cost carriers, car rentals and hotels available with a single click.
Milan-based Lucia Carniglia Schiavone, one of the original co-founders of Mobissimo, is stepping up to oversee Mobissimo's Italian expansion. Schiavone is a former Swissair executive, well-known in the region and in the travel industry at large for her European and Italian travel market expertise. "Mobissimo is very happy to 'come home' and launch in the country where our name, our inspiration and co-founders come from. We are introducing our official marketing communications campaign 'All Eyes on Mobissimo' in April in Milan during the Salone Internazionale dell Mobile, a world-class event attended by very discerning travelers," said Schiavone.
About Mobissimo
In Italian, Mobissimo means the "ultimate in mobility." For consumers, Mobissimo is the ultimate travel search engine because it saves travelers time and money and improves the way they discover travel information. Mobissimo simultaneously searches more than 180 different travel sites in 30 countries and five continents, including major global airlines, low-cost carriers, consolidators, and hotel/car rental sites, to find the best fares and rates online. Mobissimo's powerful Travel 2.0 search tools include OneBox natural language search, PowerSearch for multiple city searches, MobiCombo for dynamic ticket combinations, and ActivitySearch for theme-based travel planning. Launched in 2004, Mobissimo continues to be the leading travel search innovator and works with the world's leading travel brands, including Alitalia, American Airlines, British Airways, Ebookers, Lufthansa, Opodo, Orbitz, United Airlines, Singapore Airlines, Travelocity, and Virgin. The company is headquartered in San Francisco, and is privately held. For more information and to experience Mobissimo, please visit http://www.mobissimo.com.