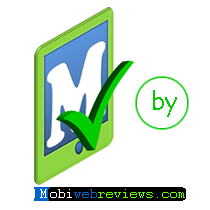 Mobiwebreviews spares decision makers the burden of many days of search and software testing by reviewing majors mobile apps and mobile website builders in their stead.
London, United Kingdom (PRWEB) June 13, 2013
The London-based company Net2mobi Ltd has released Mobiwebreviews.
Mobile devices are going to exceed computers usage worldwide, and businesses are more and more aware of the fact that customers are mobile and that clients are less likely to stay more than a few seconds on mobile incompatible websites.
However, going mobile is still cumbersome for many businesses and marketers. Not only mobile development technologies are not necessarily at the reach of everyone, but at the same time there is plenty of software out there that choosing the right one could be pretty tricky even for technically skilled persons. Typing the texts "mobile website builder" in search engine yields for instance many hundreds of proposals and one will need to try them one by one to find the best matches for one's purpose.
Things are changing with mobiwebreviews.com. The mobile web solution finder spares decision makers the burden of many days of search and software testing by reviewing major mobile apps and mobile website builders in their stead. Reviews come with rating and users' feedback so that businesses have at their disposal all necessary information in order to take a decision. Side-by-side comparisons are also provided to help business easily pick the right one among the hundreds of solutions that have been tested.
More than a mere ranking system that shows which solutions are better than others, mobiwebreviews platform focuses on helping users to find which solutions are the most appropriate for each case of mobile website or mobile app project. Actually, "unlike any existing review system, we rate any mobile web solution on the basis of users' context," said Mirindra, Mobiwebreviews author. Consequently, users will see at the top of ranking not only most popular solutions but also most relevant ones according to user category and project criteria. Special emphasize is set on small businesses, personal users and developer categories while taking into account general profiles such as corporate and value added resellers.
Free mobile app promotion:
It is widely known that app promotion can cost as much money as app development itself. For this reason mobiwebreviews offers businesses, developers and web agencies the opportunity to advertise for free theirs mobile apps on mobiwebreviews.com. And besides places for pictures and apps demonstration videos, mobiwebreviews is good at promoting apps downloads - thanks to customized scan-to-download QR code that accompanies any app review. "Our mobile app promotion solution is optimized to the extent that visitors are more likely engaged to download listed apps than to stay on our own website", stated mobiwebreviews founder.
Agencies locator with user reviews:
Not everyone has the time and the willingness to create own app and own mobile website. Recourse to professional help may be preferable for brands and big companies - Especially for native app development project. To satisfy the need of this category of visitors, mobiwebreviews offers as well a large listing of mobile dedicated web agencies in major English and French speaking countries. And the icing on the cake, mobiwebreviews agencies directory embeds agencies's services summary with interactive map. Visitors can then see at a glance theirs nearest and most appropriate agencies while being able to check customers reviews on any of them.
About mobiwebreviews:
Mobiwebreviews.com is a service of Net2mobi Ltd, a United Kingdom-based company specialized in mobile domain name, mobile web hosting, and formerly in mobile website builder software.
Net2mobi provides also mobile related Software as a Service (SaaS) including Security and Mobile conformity Seal for QR code, custom QR code builder and mobile booking system.