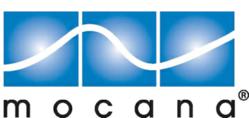 By using VeloDAR and VeloVPN, Android device manufacturers can differentiate their offerings from the "pack" and position themselves well for the enterprise and mission-critical markets.
San Francisco, CA (PRWEB) January 10, 2012
Mocana, a company focusing on smart device security, announced upgrades to their Android security products in support of Android 4.0 "Ice Cream Sandwich". The new releases of Mocana's VeloDAR Encryption™ and VeloVPN Client™ products are the first mobile security products to fully support the latest version of the Android OS. VeloDAR Encryption is the industry's most advanced data-at-rest encryption solution for Android, while VeloVPN Client is Android's most comprehensive and cross-compatible IPSec VPN client. While VeloDAR and VeloVPN are designed primarily for Android device manufacturers, VeloVPN can be purchased for "post-manufacture" installations by enterprises. Consumers should see the new versions of the Mocana software soon, pre-loaded into popular Android devices from several major handset and tablet makers.
Customers can read more about VeloDAR and VeloVPN at https://mocana.com/velodar-encryption.html and https://mocana.com/velovpn-client.html respectively.
Android 4.0 (Ice Cream Sandwich) is the latest version of the Android platform for phones, tablets, and more. It builds on the things people love most about Android — easy multitasking, rich notifications, customizable home screens, resizable widgets, and deep interactivity — and adds powerful new ways of communicating and sharing. While Android 4.0 includes some built-in security features, it doesn't include a flexible (any-to-any) VPN client or FIPS 140-2 level 1 certified encryption. By using VeloDAR and VeloVPN, Android device manufacturers can differentiate their offerings from the "pack" and position themselves well for the enterprise and mission-critical markets.
The smartphone and tablet consumer markets have rapidly embraced Android, and increasingly enterprises are looking to leverage Android's features, functionality, and user experience, too. So for handset and tablet manufacturers, advanced security features are quickly becoming non-negotiable feature requirements, especially if they hope to sell these devices into corporate environments. VeloDAR and VeloVPN can help manufacturers address those requirements. Mocana VeloDAR Encryption™ protects sensitive enterprise data that resides on Android smartphones and tablets, while Mocana VeloVPN Client™ secures the data communication link from these mobile devices into enterprise networks. These security capabilities allow enterprise IT to say 'yes' to Android devices, accelerating Android adoption overall and making Mocana's manufacturing customers more competitive. The entire ecosystem benefits from a safer, more secure Android platform.
Mocana VeloDAR Encryption™
Mocana's VeloDAR Encryption™ is the industry's first FIPS 140-2 level 1 certified data-at-rest (DAR) encryption solution for Ice Cream Sandwich. VeloDAR Encryption™ is designed for Android device manufacturers, enabling them to build in much more sophisticated encryption capabilities, far beyond what is natively available in the Android OS. It even supports encryption of removable SD cards. VeloDAR Encryption™ is the industry's most finely optimized DAR encryption software for Android devices, a high performing and super-efficient encryption solution that does not negatively impact user experience or battery life. A graphic comparison matrix detailing VeloDAR's advantages over native Android security can be found at: http://www.mocana.com/velodarmatrix
Mocana VeloVPN™ Client
Mocana's new VeloVPN™ Client is a complete, full-featured virtual private network solution with a simple GUI that allows OEMs to easily integrate VPN functionality into Android devices that need encrypted tunnels of communication to access critical business and enterprise resources. Based on Mocana's award-winning NanoSec™ code base, which has been certified by the VPN consortium (VPNC) for interoperability with all leading VPN gateway appliances and vendors, VeloVPN Client™ includes a fully customizable GUI and simplified administration tools, with out-of-the-box support for the latest Android operating systems. Built from Mocana's Smart Device Security Platform™ (SDSP), VeloVPN Client™ employs a cross-platform implementation that allows OEMs to utilize a single cryptographic engine across multiple security modules, creating system-level efficiencies that minimize code size and make VeloVPN Client™ the fastest and most secure Android VPN on the market, with NSA "Suite B" cryptography algorithms and a FIPS 140-2 Level 1 validated cryptographic core. FIPS 140-2 validated binaries of the entire VeloVPN Client are also available.
Mocana VeloVPN Client™ supports the latest IPSec/IKE RFCs and X.509 certificate-based authentication with optional certificate life cycle management using Mocana's NanoCert™ offering, for better security than password-only schemes. It also features automatic VPN initiation (based upon set configuration profile), multiple gateway handling to connect to multiple VPNs, network-to-network roaming and handoff, and advanced split-tunneling capabilities that improve user control and battery life. Furthermore, VeloVPN is the industry's first "post-loadable" enterprise VPN client for Android. This feature significantly lowers integration costs and helps companies roll out new solutions, faster.
Both VeloDAR Encryption and VeloVPN Client are fully cross-platform, and work on all versions of the Android OS, and all CPU hardware platforms that Android supports.
Mocana VP of Market Development Kurt Stammberger said, "The Android hardware market is brutally competitive. These upgrades to our Velo product line will help our customers differentiate their Android devices from the competition, because their devices will be demonstrably safer, more secure and more enterprise-ready than the rest. Mocana is bringing the mobile security expertise that we've developed for the military, smart grid, industrial and medical device markets and bringing that experience to bear for today's mobile enterprise." Today the cross-sector smart device ecosystem is a $900 billion market that's growing twice as fast as the PC market. These devices - as well as the applications, services and information that run on them - need to be secured. Mocana's built the only cross-device platform to do that.
How to Buy
To purchase VeloDAR or VeloVPN, or for more information, send an email to sales(at)mocana(dot)com.
About Mocana
Mocana is developing the industry's only device-independent Smart Device Security Platform that secures all aspects of IP addressable devices as well as the information, applications and services that run on them. Mocana's solutions dramatically increase confidence, trust and compliance among OEMs, service providers and their customers. Every day, millions of people use products sold by over 180 companies that leverage Mocana's Device Security solutions, including Cisco, Honeywell, Dell, General Electric, General Dynamics, Avaya and Harris, among others. Mocana recently won Frost & Sullivan's Technology Innovation of the Year award for Device Security, and was named to the Red Herring Global 100 as one of the "top 100 privately-held technology companies in the world". In September 2011, the World Economic Forum in Geneva, Switzerland selected Mocana from a field of more than 800 nominees as one of its 25 "Technology Pioneers for 2012".
Press Contact:
Kurt Stammberger, CISSP
VP Market Development, Mocana
415-519-0840 cell
kurt(at)mocana(dot)com
# # #