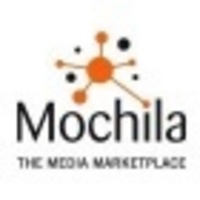 Shape, Men's Fitness and Natural Health offer a vast array of health and fitness content
NEW YORK (PRWEB) January 24, 2008
"Shape, Men's Fitness and Natural Health offer a vast array of health and fitness content," said Pamela Russo, Vice President/Director of Interactive Operations for American Media, Inc. "By becoming part of the Mochila community, we are continuing our strategy of broadening the distribution channels for our trusted editorial information, while extending the reach of our brands and increasing revenue."
By joining Mochila's marketplace, AMI will make its content available for free to publishers through Mochila's innovative ad-support program. Through the ad-support program, AMI will provide its content to Web publishers for free and earn a percentage of the advertising revenue that accompanies that content. AMI will also license its content to other sites for a one-time fee.
This latest partnership will enable American Media, Inc. to extend its brand beyond the participating online properties and monetize the broader distribution of their high quality content. The three properties with content now available in the Mochila marketplace include:
-- Shape.com: a premiere health and fitness site geared towards women that provides tips on healthy living, recipes and fitness tools;
-- MensFitness.com: geared towards a young, active and affluent men who are passionate about peak performance in health and fitness goals and personal lifestyle;
-- NaturalHealthMag.com: offering conventional and alternative solutions to meaningfully achieve more energy, vitality and purpose in everyday lives.
"Adding numerous AMI health and fitness titles to the marketplace underscores the quality and breadth of content we can offer from the most respected publishers throughout the world," said Carolyn Bekkedahl, Chief Development Officer of Mochila. "Today, publishers looking to acquire all sorts of content, drive page views and build their business are turning to Mochila as the one-stop shop for the best text, video and photo content."
About American Media, Inc
American Media, Inc. is the leading publisher of celebrity journalism and health and fitness magazines in the U.S. These include Star, Shape, Men's Fitness, Fit Pregnancy, Natural Health, and The National Enquirer. In addition to print properties, AMI owns Distribution Services, Inc., the country's #1 in-store magazine merchandising company.
About Mochila
Mochila is redefining content syndication through its global online media marketplace for text, video, and photo content. The company's syndication platform levels the playing field for publishers of all sizes - from long-tail blogs to large media companies. Mochila integrates its proprietary licensing-management technology with the company's licensed ad supported program, allowing web publishers to buy and syndicate content for free and earn a percentage of the advertising revenue that accompanies that content. Founded in 2001, the company came out of stealth mode in March 2006. Mochila is privately held and based in New York, NY. For more information, visit http://www.mochila.com.