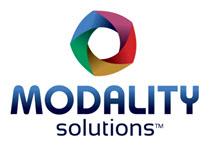 Today's challenges require a diverse mix of engineering, process knowledge and validation approaches. Shubhra will be instrumental in helping us achieve our objectives for our clients, said President Gary Hutchinson
Houston, Tex. (PRWEB) August 27, 2012
Modality Solutions, a privately-held company that delivers integrated cold chain management solutions for highly regulated industries, has hired Shubhra Kochar as a consulting engineer. In her position with Modality Solutions, Kochar will serve as one of the firm's specialized project consultants.
In 2011 five cold chain subject-matter experts partnered to launch Modality Solutions. Gary M. Hutchinson, Paul J. Harber, Daniel J. Littlefield, Brian Wallin, and Donald Wilson identified a need for their cold chain management expertise in the biopharmaceutical, health, nutrition and wellness business sectors. With a high demand for its specialized consulting services, the executive team has looked to identify and attract key industry talent. In her position, Kochar will help the company deliver its integrated cold chain management solutions—utilizing quality engineering / logistics consulting, systems integration, and simulation laboratory services.
Prior to joining Modality Solutions, Kochar attended The Ohio State University where she received her degree in Biomedical Engineering. While at OSU, Kochar served as the project lead and point of contact for the Board of Regent's Environmental Scan Project for the Centers of Excellence in Biomedicine and Healthcare. Kochar was recognized with 2011 and 2012 Women in Engineering Outstanding Academic Awards. Her senior design project, a Knee Ankle Foot Orthotic (KAFO), was awarded the Ethel Louise Armstrong Student Poster Competition Award from the 2012 Multiple Perspectives Conference hosted by the American Disability Association at The Ohio State University. In addition the KAFO design project won first place in the socially disabled category of the OSU Annual Senior Engineers Capstone Showcase.
"Shubhra Kochar joining Modality Solutions underscores our goals for continued growth," said Modality Solutions President, Gary Hutchinson. "From discovery to distribution, we want to be the 'go to' firm to ensure regulatory compliance and to decrease development cycle times. Today's challenges require a diverse mix of engineering, process knowledge and validation approaches. Shubhra will be instrumental in helping us achieve our objectives for our clients."
To learn more about Modality Solutions visit http://www.modality-solutions.com.
About Modality Solutions
Modality Solutions delivers integrated cold chain management solutions for highly regulated industries, such as biopharmaceutical, health, nutrition and wellness. Key areas of service are: ensure regulatory compliance; deliver cold chain thermal packaging design / qualification and controlled-environment logistics solutions; conduct transport simulation testing with five environmental hazards – temperature, humidity, shock, vibration and pressure; decrease development cycle times for a faster route-to-market; and develop transport validation strategies to support global regulatory applications. For more information, visit http://www.modality-solutions.com.