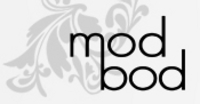 It is such a great opportunity for our customers in Utah to have a true factory outlet store to get amazing deals that can't be found anywhere else
Springville, UT (Vocus) August 16, 2010
Utah's leader in modest apparel and accessories, The Mod Bod, announces the opening of a new outlet store in Springville. As the Utah-based business continues to grow, it is providing much needed jobs and cash flow for the local economy.
"It is such a great opportunity for our customers in Utah to have a true factory outlet store to get amazing deals that can't be found anywhere else," said Troy Slade, The Mod Bod General Manager. The store will sell premium apparel at discounted prices, but will also have a large selection of slightly irregular and overstocked items for the true bargain hunter. "In general, our usual pricing at the store will be below others liquidation prices," Slade adds.
The outlet store is located at 1180 North Main Street, Springville, Utah. It is open from 10am to 6pm Friday and Saturday. The store is quite busy as shoppers have learned to check each week for the new shipments from the local factory, but Slade says the hours will remain the same until the crowds become too large.
"It has been a difficult time for a lot of local businesses and we are excited to add this store to our growing company," said Amanda Behrbom, The Mod Bod Co-Owner. That was evident last week when one of The Mod Bod's competitors announced it is closing its doors. "We want to assure Utahns that The Mod Bod is sticking around, and customers will continue to have this locally owned business to help with their apparel needs. We have created a solid business plan, and formed key partnerships that ensure The Mod Bod has a bright future."
The Mod Bod was founded in 2004 and quickly established itself as a leading designer and manufacturer of high quality modest apparel and accessories. A recent survey showed that most women prefer Mod Bod clothing over other brands. "We take pride that we make some of the highest quality clothing in our industry and that our customers are as passionate about our products as we are," said Behrbom.
Mod Bod fashions can also be purchased at many Costco stores across the country, at the newly opened Blend Fashions store at the University Mall in Orem and online at http://www.themodbod.com.
News contact: Todd Hansen at the TKH Group. 801-706-7867 tkhproducing(at)gmail(dot)com
###