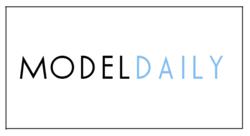 Connecting the business directly to the talent saves time and money. It's smart and perfect for small and large businesses on a budget.
New York, NY (PRWEB) July 30, 2012
ModelDaily.com, an interactive social networking website for talent, has implemented a new way to connect businesses directly to talent or a team of talent. "As a result, bypassing the intermediary, our new interactive 'Business Profile' platform is both time and cost effective."
The new Business Profile is part of ModelDaily's efforts to showcase Models, Photographers, Makeup Artists, Hair Stylists, Wardrobe Stylists, Designers and Photoshop Experts to associated commercial enterprises.
ModelDaily's new profile platform is a risk free non-exclusive option that allows a business to post, select, and book professional talent in three simple steps.