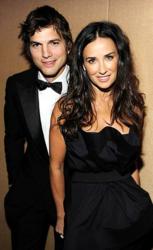 Los Angeles, CA (PRWEB) November 18, 2011
ExploreTalent.com, a premier online social-network for industry insiders, announced today a new blog on their celebrity news site, "Ashton Kutcher and Demi Moore are Done." Explore Talent is a professional site that connects actors, models, musicians and dancers in the United States. The company posts blogs on their site, so that members can stay up to date on celebrity news. The online community has been responsible for new collaborations and business ventures in entertainment. Explore Talent is responsible for countless models and actors getting acting jobs and modeling jobs through casting calls. Explore Talent also helps aspiring entertainment professionals further their careers with contests that showcase their profiles to members of the social media community. Furthermore, the Explore Talent site features celebrity videos, exclusive interviews with actors, actresses, and musicians, such as Joan Rivers, Akon and T-Pain.
The blog details that, as much as fans wanted to believe in a happy ending for the marriage of actors Demi Moore and Ashton Kutcher, recent cheating rumors made it hard to do so. And, sadly, Moore filed for divorce on November 17, 2011, according to the Los Angeles Times (11/17/2011).
Married six years ago, Moore, 49, and Kutcher, 33, sparked rumors from the start of their courtship. She was then a 41-year-old world-famous movie star recently divorced from actor Bruce Willis, and with three young daughters. He was just a 25-year-old actor famous for his long stint on hit television show, "That 70's Show." After two years of dating, the then-happy couple tied the knot.
Following the wedding announcement, were years of what seemed-like blissful married life. The couple was very close to Moore's ex-husband, Willis, and often spent many holidays and vacations together with their daughters. Both Demi and Ashton followed the mystical Kabbalah, which seems to unite them even more.
While cynics constantly doubted the May-December romance, the couple asserted that age is nothing but a number. In January of 2007, Moore told Vanity Fair that she even wanted to have kids with her husband.
In January, 2010, rumors began swirling of Kutcher's cheating. He denied the rumors, and Demi seemed to believe him. Their devotion to each other came to a screeching halt in October of this year, when US Weekly ran a cover story of Ashton cheating with 22-year old Sara Leal, who gave a vivid account of her night with the actor. Even though Demi and Ashton seemed to have tried to make it work in the month after, Demi decided to end things when she announced that she has filed for divorce.
Moore released a statement, saying that, "It is with great sadness and a heavy heart that I have decided to end my six-year marriage to Ashton. As a woman, a mother and a wife there are certain values and vows that I hold sacred, and it is in this spirit that I have chosen to move forward with my life. This is a trying time for me and my family, and so I would ask for the same compassion and privacy that you would give to anyone going through a similar situation."
In response, her soon-to-be ex-husband #2 tweeted, "I will forever cherish the time I spent with Demi. Marriage is one of the most difficult things in the world and unfortunately sometimes they fail. Love and Light, AK."
Explore Talent's proprietary software and vast infrastructure is the most advanced entertainment-based technology of its kind. The site's popularity is based on the fact that there are many ways for talent to network, make friends and connect with other industry players, participate in wide variety of contests and earn prizes for being active on the site. The easy access to a pool of six million members attracts industry players who are posting every month about 50,000 new auditions and job openings which is 30 times more than any other site.
For more information about this release or Explore Talent, go to http://www.ExploreTalent.com.
# # #