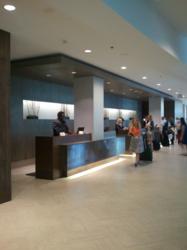 AXIS is a consummate team player, and they did a wonderful job of working out any issues discovered during construction with the contractor
San Francisco, CA (PRWEB) October 08, 2011
AXIS Architecture + Design a San Francisco architecture firm, is celebrating 10 years in the industry this month and its involvement in residential and commercial projects which enable the company to grow and practice its area of specialty with dedication and excellence.
"AXIS is a consummate team player, and they did a wonderful job of working out any issues discovered during construction with the contractor," said Scott Vandenburg, general manager of the Hyatt Regency Sacramento. "They are creative in proposing solutions that maintain the design intent, even when unexpected code interpretations come into play. AXIS brought their experience to bear in resolving concerns quickly and kept our schedule on track and within budget."
Ten years in the industry is a significant milestone for the company, marked by a focused approach to client service and delivering value to all its clients and their projects. With its high-caliber staff and hands-on involvement of principals in all of its projects, AXIS' San Francisco architects continue to thrive in the industry and to be the number one choice for all types of architectural projects by providing outstanding service to its clients.
The company is engaged in several big projects in different states. AXIS is near completion on its three major full-service hotel remodeling projects in the Seattle area, Indianapolis and in downtown Sacramento. The remodeling involved significant investment in upgrades to the public areas of the hotels including reception, meeting rooms, restaurants and lounges. It is also proud to announce its two new projects which will start next month, involving a substantial remodeling of a full-service hotel in Northern California's East Bay community of San Ramon. The company has also been engaged in providing upgrades to a select service hotel located along the I-5 corridor of central Oregon.
For more information, call 415-371-1400 or visit http://www.axisonline.net.
About AXIS Architecture + Design
AXIS Architecture + Design is an architecture firm based in San Francisco. The company specializes in designing spaces and modern architecture in San Francisco that responds to our client's needs and evokes a sense of joy. AXIS works directly with clients from start to finish, creating a modern architecture that is useful as it is insightful.
###