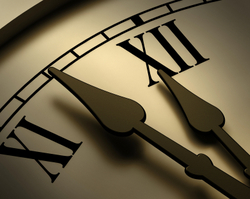 The website differs from other social media networks dramatically in that it functions as a living will.
Beverly Hills, CA (PRWEB) September 20, 2010
Myheartwill.com, a leading online resource for personal legacy preservation, applauds the efforts behind the September 16th unearthing of a 20 year old time capsule in Natchez, Mississippi. A labor of love, Phillip Watts – a former student of Adams County Christian School undertook the digging efforts in honor of the capsule's fast approaching 20th anniversary. Not finding the 55-gallon barrel directly beneath the long-standing marker stone, Watts set aside vacation time and rallied support from former teachers and students now scattered across the nation. Ultimately enlisting the aid of a backhoe, Watts was able to retrieve a plethora of alma mater memories – aged but intact – the treasures of long gone 1990.
2010 has been a big year for time capsules tripping the news vine across calendar and country alike. The community of Marlborough, MA, unearthed a community time capsule earlier this month - buried 50 years earlier. In August, students in Orange County made local headlines as they gathered witness to inspect mementoes left by alumni of 35 years past. While some such archeology ends in disheartening discoveries of mold and rust, others awake fun flashbacks of the past, inherent to the crisp retrospective of these once modern artifacts. As for the contents of the Natchez capsule – those contributors of 20 years past were delighted (and pleasantly chagrinned) to find the retrospective evidence of obsessions with The New Kids on the Block, and the Ninja Turtles – respectively.
Of course, if you're outside the county lines of these capsule communities or without the dirt space to coordinate the future dig of your own treasure trove, all is not lost. MyHeartwill.com is buoying the flame and expanding the breadth of this modern-time tradition –all on a digital scope.
MyHeartwill.com is the newest tool of personal legacy. A labor of love – spearheaded by business and movie moguls, John Barnett and Chris Adams, Myheartwill.com launched earlier this year to great worldwide applause. The website differs from other social media networks dramatically in that it functions as a living will. Very removed from physical artifacts or legal jargon, Myheartwill.com emerged from an over-looked need to carry on emotional heritage. The website is a safety deposit for mementoes of personal biography.
From digital scrapbooks and video archives, to personal appeals and recollections of moments -long gone, or recently navigated, MyHeartwill.com offers huge vaults of secure e-space in which to encase a treasure trove of personal heritage. Myheartwill.com is inspiring a new growth for a grove of family trees. As of the second half of 2010, the website is proud to announce the offering of a 30 day free trial period and a plethora of original ideas in how to get started with the building of your very own digital time capsule.
The fun of modern time capsules is that they are not tar pits of antiquity. Recorded thoughts and items hidden from the world for any stretch of time - be it a month, a year or much longer - are always of interest to re-explore as testament to our own growth. Furthermore, having the option to pass these preservations of sincerity, psychology, snapshots and more - across generations - is an awarding attribute of any history trapper, be it an active ambition or otherwise.
2010 is marching on, as time continues to do. However, the seemingly recent resurgence of the time capsule will not be buried below once the year is out. The residents of Marlborough and the student of Orange County have made a point to return the favor in contributing to the future. Gathering every-day items and scribbling special notes, they've assembled a box of today, and consigned it for tomorrow. The tradition carries - and will carry on. Meanwhile, the continuing tapestry of each day gathers on to form concept and character. This is a process to be explored in its own right. Myheartwill.com is a digital diary, a security deposit box, and a social trust fund all convenient to a single heritage hub. Start building a legacy today - for today -harbored safely for tomorrow.
###