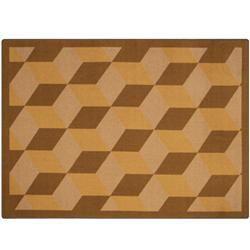 Mc Elhattan, PA (Vocus) March 6, 2010
Brodart Supplies & Furnishings, based in McElhatten, Pa., has proven yet again that their products are versatile enough to be used in libraries, schools, businesses, or at home with the addition of a new line of modern rugs and carpets.
Brodart now offers an extensive line of plush rugs and carpets, featuring a wide array of designs from teapots that are perfect for a bistro or café setting, film reels that are ideal for movie theatres or video rental stores, music notes that are perfect for school music classrooms or music stores, and various other geometric shapes and patterns that match any décor. Brodart even offers teen-friendly rugs, including sports, safari and brightly colored rugs. The rugs come in a range of sizes, and are affordable enough to be the perfect addition to any room.
To take a look at Brodart's collection of Modern Rugs and Carpets.
###