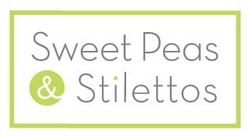 Moms can save a lot of money on designer clothes for kids by shopping online sample sales.
Saratoga, CA (PRWEB) April 28, 2010
Most busy moms would love to trade shoes with the celebrity moms who seem to have it all. From the latest designer baby clothes, organic baby products, top of the line strollers and modern nursery furniture, to the fabulous designer shoes and handbags – women everywhere can enjoy the same products and services as the famous moms who grace countless magazine covers. Sweet Peas & Stilettos, http://www.SweetPeasandStilettos.com, has all the information modern moms need to live like a celebrity mom.
Here are eleven tips to help moms across the country start living the stylish life of Heidi, Gwen, Nicole, Brooke, Katie, Jennifer and other chic celebrity mommies.
#1 – Dress Your Kids in Designer Clothes: Make sure your kids always leave the house in the cutest designer clothes – adorable sneakers, colorful sandals, hand knit sweaters - you name it. Modern moms can save a lot of money on designer clothes for kids by shopping online sample sales.
#2 – Get Skinny Really Fast: Start working out soon as your doctor says it is okay to do so. Stock up on the latest exercise DVDs to mix up your workout without spending a fortune on a personal trainer. Celebrity moms actually have to exercise to get back into their skinny jeans.
#3 – Eat Right: Hire a personal chef or get your meals delivered to ensure you are sticking to your post baby diet.
#4 – Buy Organic Baby Products: Make sure your baby eats organic food, wears the softest natural cotton outfits and is swaddled in breathable organic cotton blankets.
#5 – Push a Stroller Fit for a King: Purchase a top of the line luxury stroller to push around your little prince or princess. A smooth ride will make everyone happier.
#6 – Hire a Great Support Staff: Hire a nanny, personal assistant, housekeeper and house manager. You don't have to juggle modern motherhood alone. Even if you can only afford a local high school student to help you a few hours a week, you deserve the break.
#7 – Create a Luxurious Nursery & Modern Family Home: Splurge on a decorator or buy a stack of interior design books for inspiration to help you create a fabulous nursery full of modern furniture and colorful bedding. Fill your home with art and music to encourage creativity in your children.
#8 - Take Time for Yourself: Celebrity moms get tired from juggling work and motherhood too. Schedule regular spa appointments or yoga sessions to ensure you get some time alone to focus on your own body and spirit.
#9 – Focus on Living Green. Hire an eco-consultant, buy eco-friendly diapers, use green cleaning products, drive a hybrid SUV, and remember your reusable shopping bags the next time you go to the store.
#10 – Help Families in Need: Make sure to give back and help other moms and children in your community. Many celebrity moms donate their baby gifts and gently used baby gear to families in need. They also donate their time and money to support charities focused on children's health issues, homeless mothers, education, and other great causes. Moms everywhere can do the same.
#11 – Look Fabulous: Never leave your house without a pair of great sunglasses, a fabulous pair of shoes and a stylish designer handbag.
For more information on all of these tips and more, go straight to Sweet Peas & Stilettos - The Modern Mommy Guide. Sweet Peas & Stilettos distinguishes itself from other mom blogs and mom websites by uniquely combining extensively researched and well edited product information for modern moms with an engaging collection of personal shoe shopping stories, titled Sole Searching. The website provides practical information on a wide variety of topics including eco-friendly and green products for family and home, modern baby and nursery essentials, family organizers, iPhone apps for moms, designer shoes and handbags for fashion forward moms, and much more.
Alisa Ahlstone Lewis
Alisa Ahlstone Lewis graduated from Stanford University and earned her M.B.A. from USC's Marshall School of Business. She is the shoe and handbag obsessed founder and president of Sweet Peas & Stilettos LLC. Alisa lives in Saratoga, California with her husband and their three year old son, Carl. She writes on the topics of work-life balance and entrepreneurship for The Women's Conference® website. The Women's Conference® is the nation's premier forum for women and is hosted by California First Lady Maria Shriver and Governor Arnold Schwarzenegger.
Sweet Peas & Stilettos LLC
Sweet Peas & Stilettos is the definitive guide to the best online shopping and resources for modern moms. Sweet Peas & Stilettos was recently featured in Santa Barbara Magazine, Pregnancy Magazine and Gentry. The website celebrates healthy, happy children, the arts, women in business, yummy chocolate, green living and of course fabulous shoes, designer handbags and sparkly baubles.
###