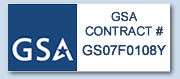 The visibility of the GSA and TXMAS co-op purchasing programs will allow us to expand our marketing efforts to both federal and Texas state agencies to help them meet a wide variety of facility requirements
Mansfield, TX (PRWEB) February 17, 2012
Ramtech Building Systems has announced that a broad selection of the company's commercial modular buildings will now be available through both the U.S. General Services Administration (GSA) and the Texas Procurement and Support Services (TPASS) purchasing programs. All of the company's product offerings will be listed on the GSA's eBuy and GSA Advantage online shopping and ordering systems, as well as the TPASS Texas Multiple Award Schedule (TXMAS) state purchasing program.
Ramtech's standard floor plans for education, medical, and commercial modular buildings will be listed under GSA Schedule 56, a broad category that encompasses products from complete buildings to alternative energy solutions. Ramtech has selected four Special Item Number (SIN) classifications that will list their products under a subcategory labeled "Pre-Engineered, Prefabricated Buildings and Structures." The company's one, two, and four-doctor modular clinics will be listed under classification 361-10D which includes structures designated as medical facility solutions for the military and disaster/emergency response. Their toilet trailer facilities will be part of category 361-10H, which encompasses restrooms, showers and laundry solutions. Both the clinic and toilet trailer buildings will also be part of category 361-10E, a diverse category for professional facilities solutions that will include all of Ramtech's portable classrooms, multiple classroom wings and modular office complex designs. To facilitate the procurement for the delivery of the buildings, Ramtech will also be listed under category 361-32, which allows for the installation and site preparation for pre-engineered and prefabricated buildings and structures. According to Gary White, Ramtech's vice-president of sales and estimating, "the visibility of the GSA and TXMAS co-op purchasing programs will allow us to expand our marketing efforts to both federal and Texas state agencies to help them meet a wide variety of facility requirements."
The GSA is the primary agency of the U.S. Government tasked with developing best price buyer's contracts to maximize the value and minimize the costs associated with procurement for all government agencies. The GSA Schedule has a large variety of products at pre-negotiated or "most favored customer" (MFC) pricing, available from select government-approved companies. GSA eBuy is an electronic Request for Quote (RFQ) / Request for Proposal (RFP) system designed to allow government buyers to request information, find sources, and prepare RFQs/RFPs online for millions of services and products offered through GSA's Multiple Award Schedule (MAS) and GSA Technology Contracts. Government buyers can use eBuy to obtain quotes or proposals for services, large quantity purchases, big ticket items and purchases with complex requirements. The GSA Advantage is the government's primary online shopping system providing instant access to high quality products and services from thousands of approved commercial vendors. With their GSA contract in hand, Ramtech became eligible to provide the same products to the TXMAS program which uses the GSA's Federal Supply Schedule contracts to provide MFC pricing.
About Ramtech Building Systems
Since 1982 Mansfield, Texas-based Ramtech Building Systems has been providing innovative modular buildings for Fortune 500 and commercial companies, government agencies, healthcare providers, and educational institutions throughout the Southern United States. As a design-build construction company, Ramtech offers full in-house design, a manufacturer direct product and complete site construction services all within a single-source solution. By always emphasizing a value engineering approach to every job, Ramtech has successfully completed over 2,500 prefabricated buildings for temporary and permanent projects of all sizes. For more information, visit the company's website at http://www.ramtechgroup.com
###