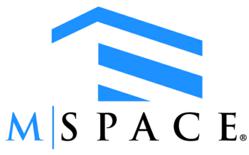 New York, New York (PRWEB) January 10, 2012
M Space has named Mike Bollero, Jr. as Territory Manager. Mike, who is based in Texas, brings over 15 years of industry experience to M Space.
"We are excited to welcome such a talented and successful individual to the M Space team," said Dale Goebel, M Space's Chief Operating Officer. "Mike is a proven leader within the modular industry and will certainly be an asset to M Space."
Mike's experience includes sales, management, field operations, estimating and business development. At M Space, he will manage all aspects of a project, working very closely with customers from the pre-design phase through completion. Prior to joining M Space, Mike worked at Southern Modular Industries, a modular manufacturer in Texas.
About M Space
M Space is a leading provider of modular buildings, creating innovative space solutions to meet the expansion needs of clients in a diverse group of industries including education, healthcare, corporate, retail/hospitality, corrections, government and commercial housing. Lease, sale and financing options are available. M Space uses its resourcefulness, experience and financial strength to deliver a quality project on time and within budget. For more information, visit http://www.mspaceholdings.com.
###