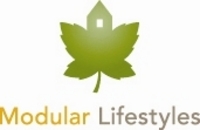 Irvine, California (PRWEB) February 16, 2011
Once again, innovative "Green" homebuilder Modular Lifestyles, Inc., is leading the industry with the unveiling of their newest "Age-In-Place" house at a public Open House to be held on February 25-27, 2011. This innovative and upgraded home is located in the lovely 55+ community of The Meadows of Irvine, 14851 Jeffrey Road, #41, Irvine, CA. In partnership with a leading manufactured home builder, the Modular Lifestyles home showcases a popular craftsman design that is energy efficient, environmentally friendly, and affordable. The home will feature the "CloseBy" (Age-In-Place) network along with a display of the Electric Drive "Smart Car" courtesy of Smart Car Of Cerritos, CA. To learn more about Modular Lifestyles' "Quest to Energy Efficiency and Net Zero", please visit http://www.modularlifestyles.com, "The Green Homes".
About MODULAR LIFESTLYES
Modular Lifestyles Inc., a full service manufactured home dealership established in 1988, is an affiliate of the Newport Pacific Family of Companies based in Irvine, California. Modular Lifestyles, Inc., is a recipient of the CMPA "Retailer of The Year" award. Additionally, the owner of their Ojai home, unveiled in October 2009, won a 2010 Green Home Tour Award from the Ojai Valley Green Coalition. Modular Lifestyles offers a wide array of energy efficient homes that fit every lifestyle and budget, and can be placed either in a community or on a piece of land.
CONTACT
For more information, please contact Steve Lefler, Vice President, at (888) 437-4587 or steve(at)modularlifestyles(dot)com. Visit us on the web at http://www.modularlifestyles.com.
###