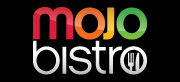 With MojoBistro, restaurant owners are able to personalize everything about their app...
Downers Grove, IL (PRWEB) April 30, 2013
MojoBistro, a Chicago area-based developer of mobile apps has announced its participation in the upcoming 2013 National Restaurant Association (NRA) Show, held at McCormick Place, Chicago, Illinois from May 18-21. This will be the second NRA show for MojoBistro, who will be featuring an app design station at their booth, #5670, within the Technology Pavilion.
The MojoBistro Booth's app design station will provide attendees the opportunity to see what a finalized, custom branded mobile app would look like for their restaurant. Onsite design will cover all available features including event calendar integration, menus, reservation capabilities, social media connections and coupons. In addition, attendees can personalize their app using the available App Icon and Splash Screen features as well as the customizable app backgrounds and fonts.
Also new this year, MojoBistro is offering 99 apps available for pre-show reservation. In advance of the show, MojoBistro will design a mobile app for 99 lucky attendees to preview at the show. With no commitment and no contract, these app reservations are a great way for busy attendees to preview their designed and completed app immediately upon arrival.
"We are very excited to showcase how MojoBistro's intuitive Test Kitchen and integrated web wizard make it easy to navigate through the app creation process, " said Chris Pautsch, Co-founder and chief executive officer, Mojolicious and KeyLimeTie. "With MojoBistro, restaurant owners are able to personalize everything about their app, from the background to the font color and style, creating a fully functional, personalized app with ease and in a much more cost effective manner."
MojoBistro was built specifically to offer restaurants a robust collection of features for iOS, Android and Windows phones at an affordable price. For a fraction of the cost normally associated with creating a mobile app, restaurants can easily create a unique app tailored to their brand and style to successfully build upon their growing mobile presence.
***
About Mojolicious:
Mojolicious enables companies to extend the reach of their brand and build relationships with the always-connected and on-the-go mobile customer through enhanced mobile solutions that provide ongoing reciprocal value. MojoBistro Test Kitchen™ is an intuitive and easy to use platform developed exclusively for restaurants, enabling them to manage and maintain their own iPhone, Android and Windows app, along with their mobile-optimized website. For more information about MojoBistro and its services, please visit http://www.mojobistro.com.