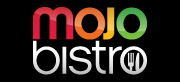 The do-it-yourself capability of the MojoBistro app-building platform offers an affordable way for restaurant owners to integrate mobile apps into their 2013 marketing plans
Downers Grove, IL (PRWEB) January 31, 2013
Mojolicious, a leading developer of mobile apps, recently released fresh features and capabilities in the MojoBistro Test Kitchen™. The web-based app-building platform was built specifically to offer restaurants a robust suite of features with seamless execution for both iPhone and Android—all at an affordable price.
The fresh features of the MojoBistro Test Kitchen™ include advanced in-app reservation capabilities and enhanced event calendar functions for the end user. Now, there is also a QR code generator for restaurant owner's marketing utility when promoting the app on marketing materials.
"The do-it-yourself capability of the MojoBistro app-building platform offers an affordable way for restaurant owners to integrate mobile apps into their 2013 marketing plans," said Chris Pautsch, co-founder of Mojolicious and CEO of KeyLimeTie. "The key is our seamless wizard that allows restaurant owners to create both iPhone and Android apps themselves, yet at the same time have our team of mobile professionals behind the scenes to help, if needed. Of course, Mojolicious can also build the app for restaurant owners who chose to go that route."
The enhanced capabilities and features of MojoBistro Test Kitchen™ maximize the app experience for both the restaurant owner and the end user. For the restaurant, a MojoBistro mobile app provides an affordable way to offer reservation services to SoLoMo customers (social, local, and mobile). And, the addition of the QR code generator to the Test Kitchen™ gives restaurants another tool in their marketing toolbox for restaurant promotion. For the consumer, the latest deals, events, and the ability to make reservations are all available and quickly accessible on their iPhone or Android device.
Read more about the newly enhanced features of MojoBistro mobile apps:

Make Reservations: MojoBistro makes it easy to incorporate reservation capabilities into an in-app function. The Test Kitchen™ platform connects with a restaurant's existing OpenTable account to allow restaurant owners to offer a direct link to mobile customers wanting to make reservations from the palm of their hands while on the go.
Set Event Reminders: An enhanced offering of a MojoBistro custom restaurant app allows users to add events straight from the mobile apps to their personal smartphone calendars. This ensures that the customer will receive a reminder about the event on their iPhone or Android device.
Create QR Codes: Another savvy function of the Test Kitchen™ allows restaurant managers to generate QR codes to incorporate into marketing materials such as posters, table tents, and more. QR codes allow customers to scan marketing materials with their smartphones in order to immediately view and download the restaurant app from the iTunes App Store or Google Play.
"Plus, Mojolicious is constantly testing out new functions as well as testing suggestions from our current app users, which are then offered to current MojoBistro app subscription owners at no additional charge," said Pautsch.
In early 2012, Mojolicious released MojoBistro exclusively for restaurants to engage and interact with their mobile audience. The do-it-yourself (DIY) capability of MojoBistro enables restaurants to design, build, and update their own mobile apps. The MojoBistro app platform offers a robust feature set including push notifications, connection with social media, coupons, event calendar integration, showcase menus, and reservation capabilities all at an affordable price with optional subscription package for monthly updates.
About Mojolicious
Mojolicious designs custom app platforms for businesses to establish and build upon their mobile presence for a fraction of the cost normally associated with creating a mobile app or optimized mobile website. At the core of Mojolicious is the MojoBistro Test Kitchen™, an intuitive web-based application exclusively for restaurants to build a DIY mobile app. It is designed to eliminate the complexity of building and maintaining mobile apps for the restaurant industry. Building mobile apps with MojoBistro technology ensures restaurant owners can successfully and efficiently engage SoLoMo customers, those customers that are deemed to be social, local, and mobile.