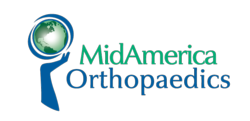 "We want to show members of the Mokena community our beautiful new office," said Anton J. Fakhouri, M.D., FICS, FACS. "We believe it is designed as the office of the future."
Mokena, IL (PRWEB) April 05, 2013
MidAmerica Orthopaedics is having an open house for the public to celebrate the grand opening of its new clinic from 9 a.m. to 1 p.m. Saturday, April 20, at 19065 Hickory Creek Dr., Suite 210, Mokena (2 blocks east of LaGrange on 191st Street).
"We want to show members of the Mokena community our beautiful new office," said Anton J. Fakhouri, M.D., FICS, FACS. "We believe it is designed as the office of the future."
A continental breakfast will be served, and a four-piece live jazz band will provide festive music. Staff members and the doctors will be on hand to give tours of the 9,100 sq. ft. space including physical and occupational therapies.
The extraordinary design and layout is to ensure the utmost comfort for the staff and patients. The flow of warmth, beauty and positive energy was a goal from the preliminary planning stages for the Mokena office.
Mrs. Anton Fakhouri (Lena) made all interior decorating decisions including the theme of the décor which is based on the five elements: wood, fire, earth, metal and water. The elements are metaphors how things interact and relate with each other, all contributing to living in harmony and balance. (See description at the end of the press release.)
Patients will be seen by orthopaedic physicians and surgeons Anton J. Fakhouri, M.D., FICS, FACS; Gary Kronen, M.D., and James E. Moravek, Jr., M.D., all of whom are specialists in treating injuries and conditions of the upper and lower extremities. These physicians are at the forefront of healthcare by facilitating prompt care, reducing wait time and returning patients earlier to their full level of function.
"The mission of our practice is to provide the highest quality of care to all our patients," Dr. Kronen said. "Our physicians and staff believe that respect, compassion, communication and experience are paramount to earning our patients' trust and confidence."
MidAmerica Orthopaedics, Chicagoland's largest practice dedicated to the care of the hand and upper extremity, specializes in the treatment of orthopaedic injuries and conditions of the hand, wrist, elbow, shoulder, neck, back, leg, knee and ankle. The highly specialized team of compassionate and professional surgeons, physicians, therapists and technologists provides every patient with personalized care using the most up-to-date diagnostic tools and treatments. MidAmerica locations include Palos Hills, Mokena, Oakbrook Terrace, Schaumburg and Libertyville.
For more information, call 708-237-7250 or visit: http://www.MidAmericaOrtho.com