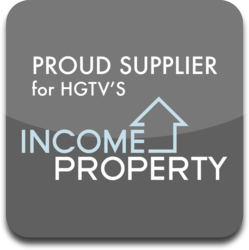 This team worked so well together. They thoroughly did an amazing job including the set up and clean up and we would recommend them first above any other mold remediation company.
Toronto, Ontario (PRWEB) November 28, 2012
Fresh off a recent filming of HGTV's Income Property - where GeoFocus Mould Solutions' technicians were filmed dry ice blasting and restoring masonry walls within a century home in Toronto - GeoFocus Mould Solutions is provide to announce that it now owns and operates one of Toronto's most extensive and state-of-the-art lines of mold removal, restoration and remediation equipment. Our equipment roster includes, but is not limited to the following: HEPA vacuums, HEPA air filtration devices, thermal imaging cameras, air pressure differential monitors, indoor air quality testing and sampling equipment, dry ice blasting machines and mechanical insulation removal equipment.
GeoFocus Mould Solutions is a fully insured, trained and experienced IICRC Certified Firm providing mold removal, restoration and remediation services in Toronto and throughout Ontario. Employing one of Canada'a few Council-certified Microbial Investigators GeoFocus Mould Solutions is certified to perform certified mold inspections, assessments and investigations in Toronto and throughout Ontario.
GeoFocus Mould Solutions also employs a full-time team of Construction Managers, Project Managers, Site Supervisors and Field Supervisors to assist with our mold restoration services in mold contaminated commercial and residential properties.
In addition to our certified mold removal and mold inspection services GeoFocus Mould Solutions also offers dry ice blasting and insulation removal. Both services are especially effective and useful when performing attic mold removal.
GeoFocus is one of the few mold removal contractors that specializes in attic mold removal. With in house dry ice blasting and insulation removal crews as well as an extensive network of roofers, insulation contractors, framers and consultants we are able to provide turnkey attic mold removal services.
GeoFocus Mould Solutions is unique in that's its founders and senior managers have been in the construction industry for a combined 100+ years. Understanding construction and the construction deficiencies that cause moisture which in turn cause mold is crucial to the success of any mold removal, remediation or restoration project. This experience and knowledge along with our state of the art equipment and mold removal process is unmatched among our competitors in the Greater Toronto Area.
Headquartered in Toronto, Ontario and founded in 1992, GeoFocus Mould Solutions combines the construction expertise of Roger Altobelli and the restoration expertise of Adam Altobelli with a full time dedicated team of construction and restoration professionals. GeoFocus focuses on the removal, remediation and restoration of mold from Toronto, Ontario`s homes and businesses. We service both residential and commercial clients. To learn more about GeoFocus Mould Solutions visit us online at http://www.mould-solutions.com or call toll free at (888) 295-6653.
If you are actively looking to retain a mold removal contractor, a mold control company, a mold control specialist, a mould remediator, a mould abatement specialist, or hire a contractor to perform mold clean up services, the GeoFocus Mould Solutions team can assist you. We provide our service at economical and competitive rates and are dedicated to performing our mold removal services with honesty and transparency. Call us today throughout Ontario at: 888.295.6653, in the Greater Toronto Area at 416.622.0456 and in the Greater Ottawa Area at 613.800.1180. Technicians are available 7 days a week. We offer both morning, afternoon and evening appointments. Initial consultation for remediation are always complimentary.