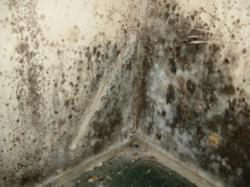 Mold typically appears around 48 hours following a water damage event, spreads like wildfire, and can prove extraordinarily difficult to remediate.
(PRWEB) September 14, 2011
Water Damage Local.com is advising property owners to be aware of mold problems in the wake of severe weather than has caused billions of dollars in flood damage across the country. Mold is the most common by product of water damage and can also be one of the most destructive, costly, and with the greatest health risk.
2011 has so far seen record flooding across the Midwest, severe damage along the East Coast from Hurricane Irene, and torrential rainfall across the Southeast as a result of Tropical Storm Lee. The damage inflicted by these severe weather events has been considerable, but the aftereffects and long term problem of mold growth are serious and should not be ignored.
Mold occurs naturally in nature, where it serves the ecosystem by breaking down dead plant and animal tissue. Humans encounter mold and mold spores all the time, even inhaling them with no ill effects. It is when mold forms in enclosed spaces such as a basement, and is subsequently encountered in large concentrations, that it becomes a problem. Mold can grow anywhere there is sufficient humidity and moisture.
Mold typically appears around 48 hours following a water damage event, spreads like wildfire, and can prove extraordinarily difficult to remediate.
The health risks posed by mold are numerous, and they can rank from mild allergic reactions such as sneezing, runny nose, or watery eyes, to more serious neurological disorders, lung disease, or other respiratory problems.
Water Damage Local.com advises property owners to be vigilant when it comes to inspecting their homes or businesses for mold. A few ways to do this are:
Look for it. Mold is instantly recognizable as a fuzzy greenish black growth accompanied by a noxious smell. Of course it may also come in gray or white. It may be found on pipes, walls, or under carpet.
Sniff it out. As mentioned, mold has a telltale odor, but this should not be the primary search parameter. Some of the most toxic mold out there presents little or no odor at all.
Check the basement. Home with basements that routinely flood are very likely to experience mold problems. Discolorations on walls or ceilings are dead giveaways of the presence of mold, or at the very least, a sign that the humidity levels in the basement are too high.
Misty Windows. If the windows in the home tend to mist over in colder weather, that is a sure sign of too much humidity in the home. If this does occur, it is best to take precautionary measures to identify if there is really the presence of mold in the area. A house that is contaminated with fungi is more susceptible to further health issues.
Call a pro. A certified mold inspector can determine the exact level of mold presence in your home. They know where to look, what to look for, and what to do with it when they find it. Any mold inspector hired should be certified through a professional governing agency such as the IICRC or RIA.
Water Damage Local.com is a national network of water restoration and mold remediation providers. All service providers are IICRC certified and all work is guaranteed for a period of one year from date of completion.
###