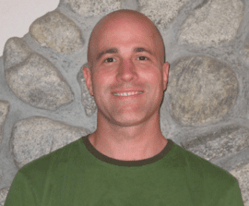 The number one stated concern about mold: "It could make me or my family sick."
Seattle, WA (PRWEB) June 29, 2013
Mold Inspection Sciences of Seattle just finalized a survey of its clients and local residents to find out what concerned them most about mold. The survey was easy and contained just one question: "What concerns you most about mold?" The company compiled the results and following are the most popular answers.
#1 - "It could make me and my family ill." This was the number one response by a considerable margin. Mold can cause or contribute to a variety of health problems and conditions. The company's clients and local residents also commented that this was the compelling reason for enlisting the company to perform a mold inspection of their home or office or school.
#2 - "It will cause damage to my home or office and could cost a bunch of money to remediate." Mold and moisture problems left unaddressed can cause significant property damage that are expensive and time consuming to repair. The best approach is early detection through a proper, certified mold inspection and mold testing.
#3 - "Buying a new home or investment property with hidden mold or moisture problems." Purchasing a new home or investment property is a stressful process. It's a big commitment and one wants to make certain there are no hidden problems that could cost money in the future. Making a mold inspection part of the due diligence of a purchase will help ensure the home is free of moisture and mold problems.
Important and useful consumer information about mold inspection and mold testing can also be found on Mold Inspection Sciences' blog: (blog.moldinspectionsciences.com). This blog contains information about mold myths, mold and health, allergies, mold remediation and removal, symptoms of mold exposure, and other mold-related topics.
Mold Inspection Sciences of Seattle, Washington is a professional, certified mold inspection and mold testing company, founded in 2002 to help homeowners and business owners inspect and test their properties for mold to ensure the health and safety of the occupants.