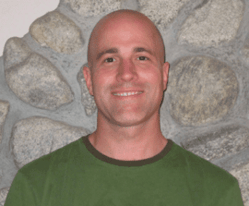 Denver, Colorado residents now have a new, valuable, online source for mold testing and inspection information
Denver, CO (PRWEB) July 19, 2012
Mold Inspection Sciences recently launched its new website to help Denver, Colorado residents understand the value and importance of quality and certified mold inspection in Denver. The website also provides additional resources, including lively and informative YouTube videos that explain the fundamentals of mold testing in Denver, about mold investigations and detection, roof leaks and mold odor, and indoor allergy testing and analysis. The new website also features an active blog section that contains easy to read and interesting posts about mold inspections and mold testing authored by the company's management team.
There are a concerning number of disreputable mold inspection and testing companies operating in the greater Denver area. Some of these companies are simply ignorant of proper processes and procedures and are unsure how to follow industry accepted standards and best practices, some just choose not to follow them, and unfortunately, some are simply dishonest.
Mold Inspection Sciences of Denver's foundation is built on basic, sound, honest, industry recognized and accepted practices and procedures. They follow the guidelines and standards of several respected and authoritative organizations including:
-The Indoor Air Quality Association (IAQA);
-The Colorado State Department of Health;
-American Council for Accredited Certification (ACAC); and
-The Environmental Protection Agency (EPA)
The company focuses their business exclusively on mold consulting services -- inspection, detection, and testing. They do not perform any mold remediation, cleaning, or removal services, and thus there is no conflict of interest for their clients.
Following are several of the main concepts about mold testing and inspection found on the company's new website:

It's always best to hire an inspection company that does not also perform mold remediation or removal (especially on the same property);
It's important to engage a company that utilizes certified mold inspectors and testors;
Take the time to check the company's rating and profile with the Better Business Bureau (Mold Inspection Sciences of Denver has an A+ rating);
The key to an outstanding mold investigation is a proper investigation for water and moisture intrusion. There will not be a mold problem without an associated water problem;
Mold sampling and subsequent laboratory analysis is a key part of the overall mold investigation of a home or business;
Indoor mold exposure can be harmful to the health of the occupants;
A quality mold inspection is not free, it is a professional, time consuming and detailed service performed by seasoned and certified professionals;
A responsible mold inspection company does not comment on whether indoor mold levels are harmful to the occupants, that is the job of a doctor; and
Don't use the services of a mold inspection and testing company that uses fear tactics to earn your business.
Important and useful consumer information about mold inspection and mold testing can also be found on Mold Inspection Sciences' blog: (blog.moldinspectionsciences.com). This blog contains information about mold myths, mold and health, allergies, mold remediation and removal, symptoms of mold exposure, and other mold related topics.
Mold Inspection Sciences of Denver is a professional, certified mold inspection and mold testing company. Founded in 2002 to help Denver homeowners and business owners inspect and test their properties for mold to ensure the health and safety of the occupants.