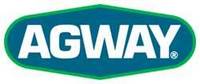 Westfield, MA (Vocus) April 14, 2010
Agway announces a new addition to their line of private labeled products with the introduction of the Agway Mole Repellent that will be available for sale at Agway dealer store locations in Spring 2010.
New -- Agway Mole Repellent
Repels moles, voles, gophers, rabbits, skunks, etc. in lawns, flower beds and gardens. Lasts up to three months. All Natural Repellent. Agway Mole Repellent is available in a handy 5 pound jug or a 10 pound bag. Agway branded products are only available at Agway Dealer locations in the Northeast.
About Agway
Agway, located in Westfield, Massachusetts is a division of Southern States Cooperative, Inc
headquartered in Richmond, Virginia. There are 436 Agway locations in the northeast located from Maine to Maryland and as far west as Ohio .Agway dealer stores carry an array of products including a full line of Lawn and Garden products, Pet supplies, Wild Birding products and Farm
supplies.
To learn more about Agway and to find a dealer location near you visit http://www.agway.com
Agway
Brands You Trust. People Who Know.
Contact: Deb Rizza
Agway
323 Lockhouse Road
Westfield, MA 01085
Phone 413-568-9201
Fax 413-562-3502
RELEASE DATE:
March 24, 2010
AGWAY
http://www.agway.com
###