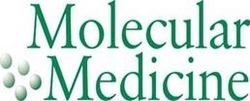 Manhasset, NY (Vocus) September 24, 2010
People who smoke more often and are thought to be more dependent on cigarettes may actually have a better treatment outcome with a higher dose of nicotine replacement therapy, according to a new study in the latest issue of Molecular Medicine. George R. Uhl, PhD, and his colleagues at the Molecular Neurobiology Branch of the National Institute on Drug Abuse, in collaboration with the Center for Nicotine and Smoking Cessation Research at Duke University, compared two doses of nicotine replacement therapy in 479 smokers enrolled in a treatment program and found something rather surprising: abstinence may be a matter of personalized treatment. They looked at specific genes linked to smoking behavior as well as a pre- and post-level of end¬ expired air carbon monoxide. They found that the dose, the level of nicotine dependence and genotype factored into a person's ability to successfully quit smoking.
In another study, scientists at Tel Aviv University in collaboration with The Hebrew University of Jerusalem and University Hospital Rigshospitalet in Denmark have identified a marker in stroke patients that may one day be used as an early diagnostic tool. The scientists measured acetylcholinesterase (AChE) in suspected stroke patients and controls with hopes of identifying a difference in AChE levels. The authors found that AChE activity was lower and another enzyme called butyrylcholinesterase was higher in stroke patients compared with controls. These values correlated with multiple inflammatory biomarkers, including fibrinogen, interleukin-6, and C-reactive protein. These findings suggest that circulating cholinesterase measurements could be useful as early diagnostic tools for stroke.
To read the papers go to http://www.molmed.org. To listen to the latest podcast on these studies visit http://www.molmed.org/podcast.html.
Molecular Medicine is published by The Feinstein Institute for Molecular Research. The peer-reviewed journal strives to understand normal body functioning and disease pathogenesis at the molecular level, which may allow researchers and physician-scientists to use that knowledge in the design of specific molecular tools for disease diagnosis, treatment, prognosis, and prevention. The journal, a bimonthly publication, serves as a forum through which scientists and researchers can communicate recent discoveries to a multi-disciplinary, international audience interested in understanding and curing disease.
Contact:
Veronica Davis
(516) 562-2670
###