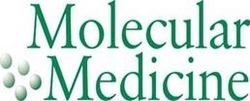 Great Neck, NY (Vocus) September 22, 2009
In the current issue of Molecular Medicine, a team of scientists from Emory University (Atlanta, Georgia, U.S.A.), present evidence that vitamin D and progesterone may be beneficial in protecting the brain after traumatic injury. Traumatic brain injury is a complex illness and complication after the initial injury can last months or even years. Treatments with single drugs have not met with great success in clinical trials. Previous evidence shows that vitamin D and progesterone may each be neuroprotective on their own. In this study, Dr. Fahim Atif and colleagues researched whether or not combining vitamin D and progesterone treatments would be more beneficial than either drug alone. Their results show that vitamin D is a good partner for progesterone and should be studied further pre-clinically. In addition to helping patients with traumatic brain injury, such treatment combinations may also be helpful in other injuries of the central nervous system, such as stroke.
In another intriguing study in the current issue, Japanese scientists tested whether or not stem cells, known for their ability to become any one of a number of specific kinds of cells, could be used to reduce the spread of tumors in the lung. In laboratory experiments, scientists infused stem cells into the lungs and followed up with screenings to determine if tumor spread had been slowed and if survival had been affected. On both counts, the stem cells worked to stop the growth of new cancers and to prolong survival. Importantly, the stem cell treatment did not cause inflammation as a side-effect, which bodes well for the future testing of this promising approach in patients.
In other studies, scientists mapped out the metabolic consequences of burns, an important
contribution to a common injury. You can view all of the articles in the September-October issue by visiting the journal's Web site at http://www.molmed.org.
Molecular Medicine is published by The Feinstein Institute for Medical Research. The peer-reviewed journal strives to understand normal body functioning and disease pathogenesis at the molecular level, which may allow researchers and physician-scientists to use that knowledge in the design of specific molecular tools for disease diagnosis, treatment, prognosis, and prevention. The journal, a bimonthly publication, serves as a forum through which scientists and researchers can communicate recent discoveries to a multi-disciplinary, international audience interested in understanding and curing disease.
To listen to the latest podcast on these studies visit http://www.molmed.org/podcast.html.
Contact:
Veronica J Davis
Communications Editor
516-562-2670
###