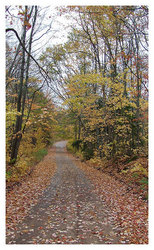 The Anthony properties are strategically located in the Ark-La-Tex Region in a highly attractive wood basket with strong demand from regional wood and paper industries. Also, the Anthony family has, over the decades, done an extraordinary job of acquiring and managing these properties. We look forward to continuing the Anthony legacy of stewardship on this land
Jackson, MS and El Dorado, AR (PRWEB) November 16, 2009
The Molpus Woodlands Group, LLC (Molpus), a timberland investment management organization (TIMO), headquartered in Jackson, Mississippi, and Anthony Forest Products Company (Anthony), headquartered in El Dorado, Arkansas, have announced today that they have completed the sale and acquisition of approximately 91,360 acres of mature pine sawtimber timberland and related timber cutting rights from Anthony for a total purchase price of $173,150,000.
Under the terms of the sale, Molpus will, on behalf of a client, provide a substantial portion of the premium sawtimber under a long-term timber supply agreement to service Anthony's mills located in Urbana, Arkansas; Atlanta, Texas; and Plain Dealing, Louisiana. Anthony manufactures lumber and engineered wood products for the building industry, as well as wood chips for the paper industry. Molpus will also continue the Sustainable Forestry Initiative® (SFI) certification of the timberlands, which was achieved by Anthony.
The acreage, located in the states of Arkansas, Louisiana and Texas, is made up of high-quality, mostly mature southern timberland with a mix of species and product classes. The local timber markets are strong with good mill density, and the property provides geographical diversification throughout the three states. Given its proximity to metropolitan areas and to the proposed I-69 highway corridor currently under consideration, this property provides diverse revenue opportunities for land sales, recreational leases and possibly other non-timber revenue opportunities.
"The Anthony properties are strategically located in the Ark-La-Tex Region in a highly attractive wood basket with strong demand from regional wood and paper industries. Also, the Anthony family has, over the decades, done an extraordinary job of acquiring and managing these properties. We look forward to continuing the Anthony legacy of stewardship on this land," said Dick Molpus, President of Molpus Woodlands Group.
Aubra Anthony, President and CEO of Anthony Forest Products Company, observed, "Anthony Forest has entered into this strategic transaction and partnership with Molpus to create long term benefits for our customers, suppliers, shareholders, and communities. Going forward, the Company will have an even stronger balance sheet. We will continue to harvest the quality timber, which we have been intensively cultivating, for our manufacturing operations. Our communities, in turn, will benefit from retained jobs and additional investment in our ongoing business activities."
This transaction is historic for both Molpus and Anthony since both family-owned and managed companies have a timber heritage dating back to the early 1900s. Molpus' legacy began in 1905 when Dick Molpus' grandfather opened a mercantile store in Philadelphia, Mississippi, and shortly thereafter formed Molpus Lumber Company. This acquisition increases Molpus' total acres under management to approximately 850,000 acres in eleven states. Anthony has been in the timber business since 1916 and is currently in its fourth generation of leadership by the Anthony family. Today, Anthony operates mills in the U.S. and Canada. The combined history and experience of Anthony and Molpus was a strong factor in the successful negotiation of this transaction.
Victor Lott, Jr. and Ashley Harris of Adams and Reese LLP in Mobile, Alabama, served as legal advisors to Molpus in the transaction. Larry Yanowitch and Peter Aitelli of Morrison & Foerster in Washington, D.C., and San Francisco, California, served as legal advisors to Anthony, and BofA Merrill Lynch served as Anthony's financial advisor in connection with the transaction.
The Molpus Woodlands Group, LLC, a Registered Investment Advisor, was founded in 1996 as a Timber Investment Management Organization ('TIMO'). With its sister operating company, Molpus Timberlands Management, LLC (collectively, Molpus), Molpus has a history in the timber industry dating back to 1905. Molpus is one of the oldest timber-related companies in the nation with experience in all facets of timber management, manufacturing and marketing. MWG is one of the few TIMOs that is vertically integrated with all core business and forestry functions handled or supervised by in-house experts.
MWG and its sister operating companies employ sixty-three people in their twelve offices located in Alabama, Kentucky, Louisiana, Michigan, Mississippi, New York and Oklahoma. MWG acquires, manages and sells timberland as an investment vehicle for pension funds, college endowments, foundations, insurance companies and high net-worth individual investors. The company focuses on ensuring long-term optimum cash returns on investments while practicing responsible forest stewardship. In conjunction with the third-party marketing firm, Molpus Woodlands Advisors, with offices located in Massachusetts, Mississippi, Oregon and Tennessee, MWG is able to continue the tradition of servicing the needs of its clients. For more information, visit Molpus.com.
Anthony Forest Products Company operates southern pine lumber-producing mills in Urbana, Arkansas, and Atlanta, Texas; and wood chip mills in Plain Dealing, Louisiana and Troup, Texas. The company also operates engineered wood laminating plants in El Dorado, Arkansas and Washington, Georgia. Anthony Forest Products Company and Domtar, Inc. of Montreal, Canada jointly own and operate an I-Joist manufacturing plant in Sault Ste. Marie, Ontario. For more information, visit AnthonyForest.com.
###