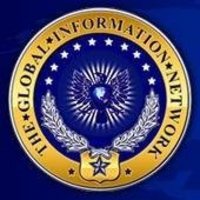 Thanks to this opportunity, I am learning about finance, real estate and health; paying off credit card debt; investing in precious metals and am learning how to walk again. I have learned all of this in just six weeks, and I'm sure many people will find information about their interests from GIN's Web site, too
Ferndale, WA (PRWEB) October 13, 2009
Entrepreneur Carol Ann Evans announces the launch of her new Web site, MomBiz.com. A member of Global Information Network (GIN), Evans designed MomBiz.com to inform people about the global information foundation network, and to help them discover never-before-revealed insight on financial independence, wealth creation, dynamic health, emotional well-being and more. As GIN is an exclusive club available by invitation only, Evans is now offering the opportunity to everyone who visits her site. Individuals who visit GIN's official Web site directly may use code 1502233 to enter the site and join.
"For the last 20 years, I've been searching for a business opportunity that would allow me to be at the forefront of something big; GIN is it. Though labeled a business opportunity, it is really an opportunity to create business, and one that anybody could do anywhere, any time," Evans says. "Not only is it a storehouse of information from around the world that can help with every aspect of a person's life, but people can also make money referring others to join the program, making it a completely well-rounded network foundation. Thirty wealthy business minded people got together to create a very unique business opportunity and offer it to the entire world simultaneously. This has never been done before."
Members receive exclusive, confidential information on a number of topics, including: law of attraction; money making opportunities; investing; worldwide real estate opportunities; stocks, bonds and trading; commodities; worldwide currencies; off-shore banking; asset protection; natural remedies and cures; energetic medicine modalities and more.
This information is shared by members, to members on the GIN Web site in the form of audio clips, videos and written material. Members have access to consistently updated material and get to meet influential people via live events, seminars, workshops, retreats, conferences, summits, and special briefings held around the world, completely free of charge. The Web site was recently launched and opened to everyone worldwide.
With the opportunity presented on http://www.MomBiz.com, members can also make a considerable income from referral commissions. In addition, those who join will receive a free lifetime membership to NaturalCures.com, free tickets to the NaturalCures expo and free access to the NaturalCures books featured on GIN's Web site.
As a special incentive, individuals who sign up as a member in the Global Information Network by October 31 will receive a $5,000 bonus when they reach level five of the program.
"Thanks to this opportunity, I am learning about finance, real estate and health; paying off credit card debt; investing in precious metals and am learning how to walk again. I have learned all of this in just six weeks, and I'm sure many people will find information about their interests from GIN's Web site, too," Evans says.
For more information about this business opportunity, visit http://www.MomBiz.com. Those who visit GIN's exclusive Web site directly will need to use code 1502233 to gain entry into the site and join.
Media contact:
Carol Ann Evans
360-895-3025
# # #