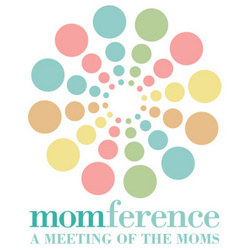 This interaction really opened my eyes to the challenges faced by the moms of today
Westport, CT (PRWEB) August 27, 2007
This Oct. 1 -- 6, 2007, thousands of moms from across the United States will experience the first-ever Momference---A Meeting of the Moms, a week full of inspiration, education and celebrations with over 50 experts presenting on a range of topics designed just for moms today. Momference will bring together a network of professionals and mom who face similar challenges and have trade secrets to share. The goal of Momference is to help moms at all stages of life make empowering choices, seize the opportunities found everyday, and in the process, add value for their families and themselves.
"Momference is about breaking free of limiting beliefs and complacency so moms can design and live the life they want on their terms," says founder Mike Jaffe. Jaffe is a professional coach who knows first-hand that life is a gift and every day counts. On September 11, 2001 his desk on the 96th floor of the North Tower at the World Trade Center was hit by a jet plane. Because he had decided to make an opportunity for himself and have a rare breakfast with his family that morning, Mike was still in the subway at the time of the disaster.
Reinventing himself after that life-altering event, Mike founded Jaffe Life Design as a Human WakeUp Call ™ to alert people to the potential their lives possess. Momference is part of Mike's vision of creating life-changing experiences for others and bringing empowerment and possibility to their lives. And to help moms even more, the event is completely virtual---all by phone and online---so there's no need for travel plans, a day off work or baby-sitters. At their convenience, mothers can simply dial up or log on to hear the many inspiring experts discuss challenges, share successes and offer tips and guidance around the many facets of life as both a mom and a woman.
Event registration is going on now at http://www.momference.com. Until September 15, the early registration base package cost is $97 for a lineup of more than 50 different sessions. Additional packages with expanded features and giveaways are available, too.
The extraordinary Momference speakers will focus on insights, self-empowerment and wisdom pertaining to all aspects of motherhood, including:
•Keys to thriving in professional life
•Deepening the relationship with your children
•Achieving a healthy work-life balance
•Finding ease amidst the chaos
•Financial plans for moms
•15-minute meals for busy moms
•Dressing for success --- on a budget
•Active living, every day
•And so much more!
Momference also believes in giving back; 10 percent of the net registration proceeds go to charities that support women and families in need including Women for Women International, National Network To End Domestic Violence, Just For Mom Foundation, Society For Women's Health Research, and The Blessing Basket Project.
... and Momference was Born
Momference is the brainchild of Connecticut-based professional leadership coach and published author Mike Jaffe. You read right. This meeting-of-the-moms is being lead by a man. But not just any man. This one has the necessary credentials, such as a wife of nine years, mother to his two children, and almost five years experience coaching, among others, stay-at-home and executive moms through his consulting company, Jaffe Life Design, LLC (http://www.jaffelifedesign.com).
"This interaction really opened my eyes to the challenges faced by the moms of today," Jaffe says. "It is a tougher job now than at perhaps any other modern time as more and more is expected of today's moms but nothing has been taken off their plate."
The first group-coaching session he did was actually at a playgroup, where the kids were all running around the backyard while the moms were having conversations. Going in, he thought the discussion was going to be almost entirely about getting back to work and the challenges of that --- lacking confidence, being out of the loop, technology moving at a very intimidating pace, not having had a professional conversation in a few years, etc. But what he found almost immediately was that re-entering the workforce was only one of many challenges faced by these moms. Something as simple as finding a little time to do something for themselves, like painting or reading, was almost impossible. And when it was done, there was often guilt involved, because the moms always could think of more "productive" uses of their time. It was clear to Jaffe that these moms, like moms everywhere, had put themselves last on the list and didn't know how to break the cycle.
The idea for the Momference came as he continued to look deeper at the needs of moms in his area. He conducted a survey of more than 150 working and stay-at-home moms in Fairfield County, Conn., and found that 77 percent overwhelmingly said that not having enough time for themselves was the top challenge they faced when balancing family life. Jaffe hopes that Momference, especially with its unique, convenient format, will be just the beginning to fill this void. Moms of all ages and backgrounds are invited to listen in --- and to be inspired by --- Momference.
To schedule an interview with Mike Jaffe, learn more about the October 1-6, 2007 Momference and its line up of speakers, or receive more information, contact Jaffe Life Design at (203) 341-0258 or info @ momference.com.
# # #