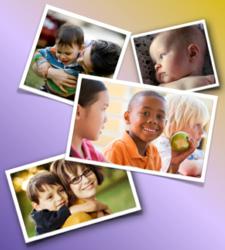 At the core of every great kid is an amazing Mom.
New York Metro (PRWEB) August 22, 2012
MomLifeTV.com announces the web launch of its new women's lifestyle network for Moms. Vibrant design and video-rich content cover a variety of parenting topics and essential information. This destination focuses on holistic values, positive storytelling and community building.
"Being the first and primary role model in a child's life, Moms bear a huge responsibility. Our goal is to engage and inform Moms of all ages and demographics. We bring them the thinking and perspective necessary to help them achieve balance in their lives," says Sandy Pelland, MomLifeTV's founder and CEO.
"Today, a staggering 41% of American women are single mothers. They face significant challenges and must be multi-faceted. Leading active lives, Moms strive for balance, strength and inner peace. At the core of every great kid is an amazing Mom," declares Pelland.
MomLifeTV.com targets women ages 18-55 with a diverse demographic including Moms all incomes, education and ethnicity. All want to be acknowledged that they're more than just Moms, having their own sense of identity and interests. Yet, all have one common thread – the intrinsic value of wanting the best for their families. Success in life.
Current and cultural programming fulfill a Mom's thirst for information on a wide range of topics including parenting, health and wellness, food and nutrition, fitness, family and relationships, finance, career and business, home and green living, entertainment, travel and more.
Navigation pages are organized by Mom's life-stages to help them easily find their area of interest. Conception and Pregnancy, New Moms, Kids in School and Moms of Teens are featured along with shopping and donations to charities. MomLifeTV offers free membership for users to save videos, meet friends and post comments/questions.
To learn more, visit: http://www.MomLifeTV.com
About MomLifeTV.com
MomLifeTV is a vibrant new site filled with lifestyle and parenting videos to inspire every Mom. Its mission: Empower Moms to create positive change for their families, communities and the world. MomLifeTV speaks to Moms' physical, spiritual, and emotional needs, providing her with essential information to be her best. Every day.