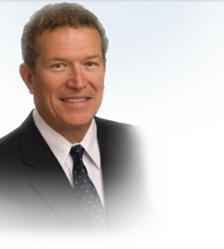 Athens, GA (PRWEB) April 13, 2011
Mothers in Athens, GA can now find the physical and emotional rejuvenation they need after welcoming their new baby to the world. Pregnancy reshapes the body often as unwelcome changes.
Breasts and tight tummies are stretched to sagging and many times don't fully recover. Stretch marks, excess fat deposits, unsightly veins, and sagging skin all contribute to body changes in most mothers. With a mommy makeover, Athens, Georgia, surgeon, Dr. Edwin Pittman, offers moms choices to help recover a youthful figure.
"Many new mothers are overwhelmed during the first months of their newborn baby's lives," Dr. Pittman says. "After their body has drastically changed, and mom has exercised and dieted back to her pre-baby self, she may still not welcome the changes."
Pittman continues, "Our mommy makeover can include breast augmentation, liposuction, and/or tummy tuck procedures that can be done in combination with other cosmetic enhancements for a fully personalized package."
A combination of his most popular procedures, Dr. Pittman's new mommy makeovers are customized to each patient's personal surgical needs. Breast augmentation, tummy tuck, and liposuction fat removal are available options that can be combined into a single surgical procedure with minimized downtime and enhanced recovery.
"The one thing mothers don't have is a lot of extra time," says Dr. Pittman. "We offer the mommy makeover to make optimal use of the operating room and ensure the busy new mom doesn't have to come back for multiple treatments. This way she can get every surgical procedure she wants or needs with minimal downtime."
Contact Dr. Pittman in Athens, GA today for your personalized consultation! He will be happy to answer any questions you may have and design a customized set of procedures to fit your plastic surgery needs.
For more information or for personalized consultation for mommy makeover, Athens, Georgia, plastic surgeon, Dr. Pittman, invites you to visit his website at http://www.pittmanplasticsurgery.com or contact his office at 706-549-3203 or Ste 100, 3320 Old Jefferson Road, Athens, GA 30607-1464.
About Dr. C. Edwin Pittman:
In private practice in Athens, GA, since 1993, Dr. Pittman is certified by The American Board of Plastic Surgery and is an active member of The American Society of Plastic Surgeons and The Georgia Society of Plastic Surgeons. Dr. Pittman has also served multiple times as Chief of Surgery and President of the Medical Staff at Athens Regional Medical Center and on the Executive Committee at St. Mary's Hospital.
# # #