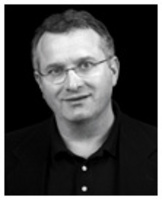 I tell all of my patients that it is as true for a breast augmentation as it is for a facelift, the only person who would know that you had surgery is whom you choose to tell.
Columbia, SC (Vocus) December 25, 2008
Dr. Ram Kalus at Plastic Surgery of the Carolinas offers Mommy Makeover procedures with the understanding that while having a baby can be one of life's greatest gifts, the effects pregnancy can have on a woman's body are frequently difficult to remedy through diet and exercise alone, and may lead to extreme self-consciousness and loss of self-esteem. At Dr. Kalus' Columbia - Charleston, South Carolina-area plastic surgery practice, the Mommy Makeover is a combination of options designed for a more complete rejuvenation, and addresses some of the most common areas where new moms have experienced change.
A Mommy Makeover may be useful to women who have: loose or overhanging skin; weight and fatty deposits after pregnancy; breasts that are misshapen, asymmetrical or flattened; and areas exhibiting stretch marks.
After pregnancy, the breasts often lose volume and tightness – sometimes exhibiting significant sagginess. A breast lift or breast lift with implants from South Carolina breast augmentation surgeon Ram Kalus, MD can restore the breasts to their natural contours, tighten the skin, and even add volume to the bust for a size more proportionate to the body frame.
Dr. Kalus often performs breast enhancement in tandem with liposuction for Columbia, South Carolina Mommy Makeover patients. Liposuction will tackle the stubborn fat pockets that often form in various body areas after pregnancy. This part of the procedure eliminates the excess fat for a more contoured look.
A Mommy Makeover can also include a tummy tuck (abdominoplasty), which directly addresses the midsection by tightening underlying muscles which may have been pushed apart during pregnancy. The tummy tuck procedure tightens the abdominal muscles and lifts the surrounding skin, pulling it taut and giving patients a flatter, more toned-looking stomach.
These and other procedures are just some of the options that can be combined to form a Mommy Makeover. This popular aesthetic enhancement procedure is taking the world of plastic surgery by storm, and is specifically designed to help new moms restore their bodies after pregnancy. There are also many other procedures, both non-surgical and surgical, that can be included in a Mommy Makeover to address signs of exhaustion or aging in the face and other concerns.
Dr. Ram Kalus is a board-certified Columbia, South Carolina plastic surgeon who is experienced and skilled in number of body contouring, breast enhancement, and facial rejuvenation procedures. He has been educated at some of the most prestigious medical institutions and is considered one of South Carolina's most respected plastic surgeons. Dr. Kalus has also been recognized by the American Academy of Pediatrics as a pediatric specialist. He completed one of his plastic surgery residencies at the Hospital for Sick Children in Paris and is a lifelong advocate for children.
Dr. Kalus has recently been featured in New Beauty Magazine, imparting his commitment to natural-looking results across the spectrum of cosmetic plastic surgery procedures. "I tell all of my patients that it is as true for a breast augmentation as it is for a facelift, the only person who would know that you had surgery is whom you choose to tell."
With the help of Rosemont Media, a San Diego, California plastic surgery website design firm, Dr. Ram Kalus provides the latest updated information on his practice and what he offers through his state-of-the-art website, http://www.plasticsurgerycarolina.com.
More information on Mommy Makeover procedures and Dr. Ram Kalus can be found at Plastic Surgery of the Carolinas – 1301 Taylor Street, Suite 10A, Columbia, South Carolina 29201. (803) 733-5881.
###