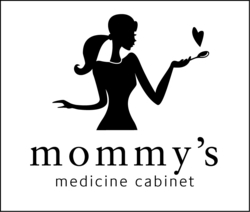 "A unique and practical gift for any new mommy, mommy-to-be, or new grandmother.Free product expiration date notice or manufacturer/FDA recall alerts give mothers peace of mind and reduce hassle when preparing for vacations and family trips."
Severna Park, MD (PRWEB) February 28, 2011
Product recalls for popular OTC medicines and products by Johnson & Johnson, McNeil Pharmaceuticals, the Triad Group, and other manufacturers have sent mothers everywhere scrambling to get basic medicine cabinet products for their children. Over 300 million items were recalled in the last year catching many mothers off guard as they had to find alternative OTC brands and products to help care for their sick children. Internet blogging sites, especially "mommy bloggers", echoed many moms' concerns and frustration caused by these recalls. To address these concerns, a concerned mother built Mommy's Medicine Cabinet.™ The Company's "Kate Bag" is stylish and well organized with individual compartments containing non-prescription medicines and first-aid products most frequently used by infants and children. Through its proprietary lot and expiration date tracking system, Mommys Medicine Cabinet™ reduces a mother's worry by providing free notification of manufacturer and FDA recalls as well as product expiration for the items in their personal bag. With Mommy's Medicine Cabinet™, every mom will know that she has the OTC medications she needs when her children are sick, and that they have not been recalled nor are they expired. Because all of this is included in the Kate Bag, mothers will be relieved that there is no need to make medicine cabinet lists for vacations, weekend or overnight getaways; the Kate Bags will keep mothers prepared at all times and give them the peace of mind that the necessary healthcare products for their families are located in one convenient place.
Founder and President, Priscilla Eckman Thomas, explains, "These products were designed to be a unique, chic, and practical gift for any new mommy or new grandmother. They make perfect baby shower gifts and our complimentary notification service will reduce the hassle busy moms face when their medicine cabinet products expire or are recalled by the FDA or the product's manufacturer. The Kate Bag is TSA compliant and helps reduce the chaos of getting the family packed and ready for vacations or family trips."
About Mommy's Medicine Cabinet™
Mommy's Medicine Cabinet™ Kate Bag is the go-to-product when our most precious assets, our children, are sick or injured. We understand the worry and chaos a sick child can bring to your day…or night! No more reaching for a medicine only to find that it is expired. No more checking every lot number in your medicine cabinet to ensure that it is not affected by the latest recall. There's even room for those prescription medicines. Mommy's Medicine Cabinet™ will notify you when the products you purchase from us are about to expire or if they have been recalled by the manufacturer or the FDA.
# # #