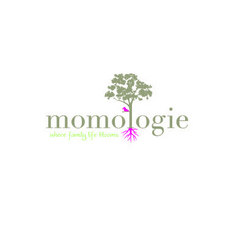 Momologie is like a recommendation or tip you might get from a friend. We expect many moms will begin to count on us as a source of new ideas or practical advice when they need it
Los Angeles, CA (PRWEB) October 1, 2009
Today, Michele Adams & Gia Russo, former editors at Martha Stewart Living, contributors to Fit Pregnancy, and founders of the successful MiGi brand, launched Momologie.com, a national e-newsletter and website. Subscribers to this free service will receive a daily message in their e-mail inbox featuring information about home, style, organization, food, celebrations and travel. Momologie is designed to be a well-rounded resource for busy moms who value the quality of their family life and want to make it a priority.
Most moms have a reliable stream of suggestions that come from their network of friends, neighbors, co-workers and family, and Momologie is yet another source of support, empowerment and balance. Daily e-mails will include practical ideas, recommendations, tips, and picks for moms who enjoy even the smallest details and pleasures in family life. The website is brimming with sanity savers, convenient lists and a blog about the life experiences and missteps all moms encounter.
"Momologie is like a recommendation or tip you might get from a friend. We expect many moms will begin to count on us as a source of new ideas or practical advice when they need it," says Gia Russo, founder of Momologie. "It's a privilege to know moms will be inviting us to be part of their daily lives. Right now, we're working on stories that are relevant to what we're experiencing right now, including Halloween, fall fashion, the year-end holidays, school, etc."
Subscribers to Momologie can be sure everything they read has been carefully thought out and experienced firsthand by Michele & Gia. The approach is to decode, demystify and test-drive ideas and present then in a straightforward format that is fun, stylish, solution driven, and above all focused on making it possible for women to build a fulfilling family life.
"We wanted to start Momologie because we found ourselves constantly having conversations with other moms about things that should be common sense or easy to find, but there wasn't that one place to get it," says Michele Adams, co-founder of Momologie. "The problem we found is there is a glut of information available on the internet, but there isn't that one place that gave us the kind of information we wanted."
With Momologie, the goal is to provide a resource that speaks to moms across America. There is a ton of juggling that happens in a home, and no matter what each mom's situation, stability is hard to find. Michele & Gia are determined to make family life fun and guilt free for moms because they deserve to feel good about what they're doing. In the end, a happy mom is a better mom, and every mom needs a friend to lean on -- even if it is a daily e-mail.
The Founders
Michele Adams and Gia Russo, collectively known as the MiGi Girls, are the driving force behind Momologie. They are proud to be moms, and draw from their own experiences as designers, magazine editors and business women. Michele and Gia met while working as editors for Martha Stewart Living and formed MiGi over a decade ago. Their fresh and unique approach to everyday living has been featured on Oprah, Fine Living Network and TLC, the pages of InStyle, Los Angeles Times Magazine, Glamour and many other magazines, in their books and in product lines found at retailers including Target, Babies 'R Us, Urban Outfitters and The Right Start. For more information about MiGi, visit http://www.MiGistyle.com.
###