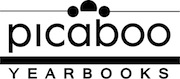 (PRWEB) July 25, 2012
As the overall Canadian economy resumes growing, more and more skilled, experienced and success-oriented Mompreneurs are setting the pace – which makes them prime candidates to join Picaboo Yearbooks Canada's Nationwide Dealership network, and lead a revolution in the country's multi-billion dollar yearbook industry.
Canadian Mompreneurs who apply and are accepted into Picaboo Yearbooks Canada's Nationwide Dealership Network will present the technology-led firm's groundbreaking yearbook solution to schools and other organizations in their area. Approved Mompreneurs will also be empowered to:

Apply their skills, qualifications and knowledge in a productive way
Spend quality time raising their family without sacrificing their professional ambitions
Connect with their community while helping others improve their lives
Increase their income well above the average and contribute to their family's financial strength and security
Boost their sense of personal and career satisfaction to new heights
Partner with supportive teams that care about their success and respect their talents
"Experienced Canadian Mompreneurs are a perfect fit for our Nationwide Dealership Network," commented John Johnson, President of Picaboo Yearbooks Canada. "It's an opportunity that provides them with both career and family, instead of being forced to choose one or the other."
Picaboo yearbooks are a personalized, simplified and on-demand yearbook solution for schools and other organizations across Canada. Through an easy-to-use free web app, students and teams can rapidly create customized professional-quality yearbooks, without the need for any technology, design or publishing knowledge. They can also have their yearbooks printed and shipped within 10 days, and take advantage of an affordable price regardless of volume.
Added Johnson: "The Canadian economy is moving forward again, and much of this is thanks to Mompreneurs and the enormous economic contribution they make. Those with a sales background who also have a passion to succeed will find this opportunity with Picaboo Yearbooks Canada an ideal fit. Plus, they'll be introducing into their communities a beneficial, rewarding and inspiring new solution that truly makes a positive difference!"
Mompreneurs with sales-related experience who want to lead the way in the new economy, and are driven to play a leading role in Picaboo Yearbooks Canada's Nationwide Dealership Network, can learn more about the opportunity here.
For media inquiries, contact John Johnson at john(at)picabooyearbooks(dot)com.
About Picaboo Yearbooks
Headquartered in Silicon Valley, Picaboo is one of North America's leading photo book providers with over 1 million active and satisfied customers. The company is privately held, and its funding partners include several leading Silicon Valley venture capital firms.
Picaboo leverages a core competence in designing, developing and deploying easy-to-use book creation web apps that are elegant and intuitive. Through its seasoned expertise and entrepreneurial spirit, the company is perfectly positioned to disrupt, revolutionize and revitalize the multi-billion dollar yearbook industry via its groundbreaking, technology-led Picaboo Yearbooks solutions.
The name "Picaboo" is a play on the phrase peek-a-boo, which is a common expression that brings smiles to people's faces. Picaboo's use of the term reflects the company's culture, target market and mission.