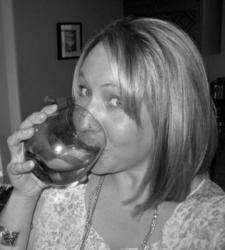 With such a broad female following I felt it was my obligation to remind women old and young to do regular self breast checks
Bellingham, WA (PRWEB) October 25, 2012
Working Mom Blog, Moms Who Wine, is honoring the month of October as National Breast Cancer Awareness Month by encouraging all of its women followers to do regular self breast exams. As someone whose own family has been affected by breast cancer, Moms Who Wine author is passionate about spreading awareness of breast cancer and the importance of women's wellness exams.
In its latest blog post titled, "Touch Your Boobies," Moms Who Wine author shares her personal family history with breast cancer; including remission and the spread of the disease.
"Like me, almost everyone knows someone who has been affected by this disease," says blogger Erin Lundstrom. "With such a broad female following I felt it was my obligation to remind women, old and young, to do regular self breast checks."
Breastcancer.org estimates that 1 in 8 women (just under 12%) will develop invasive breast cancer over the course of her lifetime. According to the site, breast cancer deaths for women in the U.S. are higher than those for any other cancer, besides lung cancer.
Although the rates seem alarming, Moms Who Wine reminds women that if found early, breast cancer can be easily treated and survival is likely.
"Don't be afraid to reach up and touch them," says Erin. "It could be a matter of life and death."
Along with doing regular self breast exams, the working mom blog also encourages women to make sure to get yearly mammograms and pap smears. Many common cancers among women are found during these routine exams.
In the working mom blog post, Erin writes, "Two close friends have been diagnosed with cervical cancer; luckily it was found during a routine exam and easily treated. Had they waited, they may not have been able to preserve their fertility or save their lives."
Moms Who Wine encourages others with a story of breast cancer survival to share it on their blog.
For more information on self breast exams visit women.webmd.com/breast-self-examination
About Moms Who Wine
Blogger, editor and freelance writer Erin Lundstrom created Moms Who Wine working mom blog and facebook page as a way to connect with working moms around the world to offer support, encouragement and humorous stories. Erin is also an independent distributor of the AdvoCare line of nutritional supplements. Married for 10 years and mother to a 6 year old boy and 3 year old girl, Erin is aware of the issues that affect working moms and is eager to provide a voice to these concerns.
Erin Lundstrom is also available for freelance copywriting, editing, blogging and social media management. Please email for more information
Contact:
JuiceBox PR
Juiceboxpr(at)gmail(dot)com
http://momwhowine.me