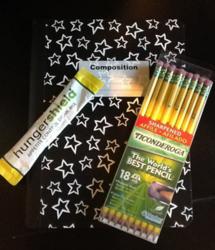 Weight loss efforts will be much more successful when you set up a schedule so you don't go too long without eating.
Scarsdale, New York (PRWEB) August 28, 2012
According to a 2011 University of Texas study, parenthood is associated with significantly more weight gain over time. Women were shown to gain more while raising more than one child, which researchers attributed to the biological effects of pregnancy added to the daily constraints and responsibilities of parenting.
For busy parents, these results are likely not a surprise. Day-to-day demands of family life leave many moms and dads with less scheduled activity and more convenience foods. Add the transition from summer to school, and this is a recipe for chaos that leave many not making time for themselves at all.
Elizabeth Pecoraro MS, RD, HungerShield Co-Founder and working mom, shares key strategies to stay on track during this busy time.
1. Establish a Routine
Plan and prepare meals and snacks in advance, even if it means taking extra time on the weekend to plan out the week. "Weight loss efforts will be much more successful when you set up a schedule so you don't go too long without eating," says Pecoraro. "You'll be making time to do this for your kids, so add yourself to the list." A routine will also prevent the hunger that often causes parents to graze on kids' leftovers or other fast foods.
2. Limit Temptation - Keep Your Food Environment Safe
"Don't use school lunch packing as an excuse to stock up on processed, high-calorie snacks and drinks," says Pecoraro. "You'll find yourself grabbing the same foods on the go." Use shopping lists to make sure you're well-stocked with healthy ingredients. "Keep your kitchen clear of tempting foods and full of fresh fruits, vegetables and portioned-controlled treats (like 100-calorie packs). You'll make your whole family healthier!"
3. Schedule Activity
You make time for a parent-teacher conference, doctor's appointment or a conference call, then why not to move? "You don't have to make this about a gym membership," says Pecoraro. "This could also be gardening, yardwork, cleaning around the house, downloading a fitness video or just going for a walk. Whatever you choose, use it as a chance to unwind and make it an appointment you won't miss." Pecoraro suggests that if you are just starting out, schedule just 30 minutes 2-3 times per week, and work up from there.
4. Stock Your Toolbox
You can't plan ahead for every scenario. As busy parents know, plans change all the time. "It is for these times, you need to turn to your 'tool box' as insurance," says Pecoraro. "Find easy-to-carry items that will keep you on track without slowing you down." Pecoraro and her three partners (also nutritionists) developed HungerShield for this very reason. "It fits in your purse, mixes easily into water and provides a fiber and protein boost that will keep you satisfied for only 40 calories." Other items Pecoraro suggests are bottled waters, small portion-controlled bags of nuts (such as walnuts or almonds), and fiber/protein bars such as Luna or Gnu."In addition, if you like to fit in workouts mid-day, keep socks & sneakers in your car along with your MP3 player and some earphones," says Pecoraro. "The opportunity for a walk could arise at any moment."
5. Use Teamwork!
Look around, you're not alone! Your friends and family are all in the same boat trying to navigate this time of year. "Commit to stay on track, tell people about it, and buddy-up to make it happen," says Pecoraro. Studies show that group support can increase success rates by more than 40%. "Use friends and other social networks to track your progress and give each other inspiration." Even better, turn to your own family! Pecoraro adds, "plan outings that get the whole family moving and involve your kids in food shopping and food prep."
This will certainly start the new school year on the right foot.
About HungerShield
HungerShield is an innovative appetite control drink mix created by four registered dietitians, Elizabeth DeRobertis MS, RD, CDN, CDE, Heather Zeitz RD, CDN, Elizabeth Pecoraro MS, RD, CDN and Dafna Chazin MS, RD, CDN. HungerShield is the only product currently on the market that contains natural ingredients, has high quality sources of fiber and protein as well as probiotics that promote digestive health. It is also the only product in this category that was created by healthcare professionals and can work with any diet plan on the market. For more information, visit http://www.hungershield.com. You can follow HungerShield on Twitter @HungerShield and on Facebook.