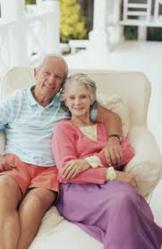 Due to challenges in mobility, diet restrictions, and changes in appetite, many seniors find themselves undernourished. Put simply, they are not eating enough of the right foods for senior health
Des Moines, IA (PRWEB) February 07, 2013
As loved ones age, family and friends often see a slow decline in health and have to decide whether or not they can continue to live on their own, or whether they should be moved to an "over 55" community, an assisted living facility, or a more hands-on facility with round-the-clock nursing care.
But today, nearly 90% of American seniors want to stay in their own homes as they age. Even 82% of seniors who need some daily assistance prefer to stay in their homes as long as possible. So what can caregivers and family members do to make this dream a reality?
This decision can be one of the most difficult in an adult's life. For those in that decision-making mode, whether for themselves or an aging loved one, three simple things can help make both the decision and everyday living just a little bit easier.
1. Tap into your local Area Agency on Aging.
Seniors are faced with many challenges, many of which are health-related, but often also financial, legal, long-term care related. While family members may try to assist, seniors often do not want to "burden" adult children, or may even be embarrassed to do so. Local Area Agencies on Aging provide support, assistance, and accurate information to seniors, and can easily connect them with local resources. These community resources can help enhance a senior's independence without placing any burden on family members who are trying to balance the care of a senior as well as their own families and careers.
2. Wait no longer: Make home modifications now.
It's no secret that we lose balance and muscle strength as we age. Mobility becomes more limited, even when exercise is part of the routine. Modifying the home helps facilitate mobility, and increase safety and comfort, and goes a long way in helping seniors age in place. Consider adding handles or chairs in the shower, a ramp to the front door, easier pulls on the kitchen drawers, and adding non-slip surfaces.
3. Send nutritious meals right to their door.
Aging Americans have so many changes to deal with, from technology to hearing loss, and from the loss of loved ones and friends to the possibility of moving out of a beloved home.
Nothing provides greater comfort than a hot, healthy meal, but getting to a market or even preparing food can be an insurmountable hurdle. One solution is to send meals right to someone's door. Mom's Meals provides fresh made meals, specifically designed to meet the nutritional requirements of seniors.
President Rick Anderson understands. "Due to challenges in mobility, diet restrictions, and changes to appetite, many seniors find themselves undernourished. Put simply, they are not eating enough of the right foods for their health, and possibly compromising their immune system by doing so."
The chefs and Registered Dietitians at Mom's Meals have developed meals for healthy seniors, as well as those with diabetes, kidney disease, or those on a heart-healthy diet. Ordering them, on line or by phone, can be a lifesaver.
Mom's Meals, is dedicated to providing fresh-made, nutritious, home meal delivery to customers nationwide, specializing in senior and patient care for over a dozen years. The company prepares, packages, and ships ready-to-heat and eat meals directly to a customer's door, delivered anywhere in the United States.