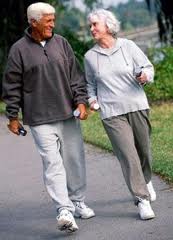 When the diet is cleaned up, it's time to add in regular exercise. But don't let that scare you! Even 15 minutes can make a difference. And consider healthy come delivered meals to make life easier.
Des Moines, IA (PRWEB) April 23, 2013
Spring is the optimal time for kicking out some old habits and inviting in the new. One of the best things everyone can do to live a healthier life is to clean up his or her diet. And Mom's Meals, a company that provides home meal delivery for seniors and those recuperating at home, asked its own Registered Dietician, Elizabeth Elliot, to offer three tips for a diet makeover.
1. Know what to kick out of your diet. Spring clean your diet by eliminating saturated fats, white flour and sugar, high oil and fat content foods, processed foods, and refined foods.
2. Know what to add into your diet. Focus on clean eating; go with close to nature foods that are fresh and think green! Stock your pantry, cupboards, and fridge with whole grains, fresh fruits and vegetables, and lean meats.
3. Get help when you need it. Too many people do not get the nutrition they need because it is more convenient to eat less healthy, packaged foods. Make healthy eating convenient with home delivered meals, regular menu planning, and by keeping healthy options on hand.
When the diet is cleaned up, it's time to add in regular exercise. But don't let that scare you! Even 15 minutes a day can make a difference.
Combining that cleaned up diet with regular exercise has many benefits including:
Better overall health: What you eat, and the amount of exercise you do, can help lower blood pressure, provide a stronger healthier muscular system, and a healthier heart.
Fewer symptoms of illness and pain: Exercise combined with a healthy diet means having an improved immune function, better digestive function, and stronger bones and heart. It can also help with diabetes, heart disease, and obesity.
Boost energy: What you eat fuels your body. A less healthy makes you feel sluggish; the right diet increases energy.
Maintain and lose weight: Metabolism slows with age, and exercise helps to increase metabolism and build muscle mass. When your body reaches a healthy weight, your overall wellness improves.
Looking for some simple ways to add exercise to your routine? Here are three ideas:
1. Make it fun. Make a game out of it, or listen to music or an audiobook.
2. Mix it up. Don't do the same thing each day, or even each week. Be sure to get both a cardio workout and strength training.
3. Exercise with friends. You are more likely to stick with it, and enjoy it if you do it with a friend.
Mom's Meals is dedicated to providing fresh-made, nutritious, home meal delivery to customers nationwide, specializing in senior and patient care for over a dozen years. The company prepares, packages, and ships ready-to-heat and eat meals directly to a customer's door, delivered anywhere in the United States, including meals for those with heart-healthy, gluten-free, veggie, low carb, Renal, and Diabetic diets.