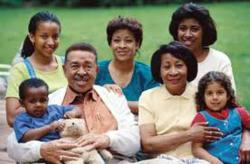 We started Mom's Meals when our own parents started to age. They lived hours away and we knew how important good nutrition was for them so the company was born.
Des Moines, IA (PRWEB) April 02, 2013
"From a distance, we all have enough and no one is in need," says the Grammy-award winning song. But from a distance, that's not always true when caring for an aging loved one living miles away.
Between navigating and coordinating health care, taking care of physical and emotional needs and ensuring creature comforts, caring for another, especially those who live hours away, can be the equivalent of another full-time job.
Today, even with lives revolving around Smart phones and Skype, some tried and true measures work best when keeping in touch from far away. And, utilizing new service offerings may also provide that longed-for peace of mind.
1. Find balance: It may sound trite, but try not taking on more than you can handle. Whenever possible, share the responsibilities with other family members and know when to say "no." Like running a business, try to find the balance in doing what you can and delegating what you can't.
2. Check-in often and ask questions: If you're checking in from far away, it is easy to miss red flags and real problems. Parents are often reluctant to share their problems with their adult children, and may not talk about an escalating health problem or critical need until it's too late. Consider ordering meals that can be delivered right to the door and heated in less than three minutes.
"We started Mom's Meals when our own parents started to age," said Rick Anderson, President of the company. "They lived hours away and we knew how important good nutrition was for them so the company was born. I suppose a lot of people started seeing the same need, and that's why we're still here 13 years later."
In addition to choosing the meals they want, customers can also order from specific menus designed for those who need heart-healthy, diabetic or renal-friendly meals, gluten-free, or vegetarian choices.
3. Use available resources: Local resources, easily found on the web, can help seniors with a myriad of issues ranging from social needs to fiscal issues.
4. Provide necessary support: As a long distance care giver, it is important to play a role, but not every role. Listen carefully to your relative and devise a strategy that will allow you to do what you do best, and allow them to maintain a sense of dignity and independence.
5. Know your stuff: Research any illness and treatment they may have, get to know any medical professionals or helpers they may see regularly, and be aware of the specific challenges facing seniors today, as well as avenues for helping seniors overcome them. Be sure to ask pertinent questions when checking in.
6. Thank yourself: You deserve a thank you, even if you don't always hear it from the ones you love and care for. Use this one, because we know you're out there.
Mom's Meals is dedicated to providing fresh-made, nutritious, home meal delivery to customers nationwide, specializing in senior and patient care for over a dozen years. The company prepares, packages, and ships ready-to-heat and eat meals directly to a customer's door, delivered anywhere in the United States, including meals for those with heart-healthy, gluten-free, veggie, low carb, Renal, and Diabetic diets.