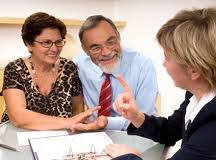 We work with geriatric care managers on a daily basis and have found that nutrition is an important piece of the puzzle when families are struggling to find the right environment for loved ones.
Des Moines, IA (PRWEB) June 04, 2013
One often underutilized but helpful resource for millions of Americans who need extra assistance as they age is the Geriatric Care Manager, a professional adviser who helps families through the tough questions and endless mazes of possibilities for long-term care services and providers.
Unlike many of us who have never dealt with challenges like this before, a geriatric care manager often has year of experience, is on top of changes in healthcare and insurance, and can offer invaluable advice for families struggling to make their loved ones golden years just that.
When an individual needs to prepare taxes, they often call on an accountant. When we need to protect ourselves legally, we go to an attorney. When a car needs repair, we reach out to a mechanic we trust.
The same should hold true for geriatric care. When a senior fails to plan before needs arise, it more often than not leads to caregiver stress, frustration, and burnout.
What are the options? Are they affordable? What resources are available? Can my loved one remain independent?
Utilizing the services of a geriatric care manager can help ease the burden of the list of endless questions, especially where an elderly person should live.
Geriatric care managers often work in these ways.

They start by assessing what type and level of care is needed, then develop a plan that accounts for safety, disability requirements, nutritional needs, cost and more.
They act as a mediator to help resolve family conflicts or issues relating to long term care, and help out of town family create a plan for managing care.
They can implement a plan to keep the care plan functioning, and conduct ongoing assessments to monitor and implement changes in care.
A geriatric care manager will help coordinate efforts, and become an advocate for the family and the care recipient, whether the care is at home, or in a facility.
They provide counseling, help with applications for Medicaid, and can arrange for other services including legal and financial advisors. If placement in an assisted living facility is needed, they can provide assistance and help monitor the care provided in the home.
They can assist with medical care including setting up appointments and making sure the appropriate medical information is considered. They can monitor medication, and can provide transportation to and from medical appointments.
They can help connect families with resources for better care and health, from delivered meals like Mom's Meals, to in-home care providers. "We work with geriatric care managers on a daily basis," said Beth Burrough, Chief Marketing Officer for Mom's Meals. "We have found that nutrition is an important piece of the puzzle when families are struggling to find the right environment for their loved ones, and especially for those who choose to live independently as long as possible."
They can help with current care, or help with the planning for future care.
No matter what age or stage an elderly person is in, a geriatric care manager can help plan for and prepare for life changes that lie ahead, better protecting independence, finances, and health. Visit the National Association of Professional Geriatric Care Managers website for more information on finding the right resource.
Mom's Meals is dedicated to providing fresh-made, nutritious, home meal delivery to customers nationwide, specializing in senior and patient care for over a dozen years. The company prepares, packages, and ships ready-to-heat and eat meals directly to a customer's door, delivered anywhere in the United States, including meals for those needing a heart-healthy, gluten-free, veggie, low carb, or renal and diabetic meals.