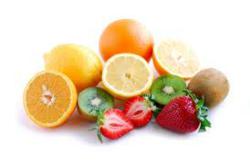 Emotional eating is common, and can lead to obesity, and really poor food choices.
Des Moines, IA (PRWEB) February 28, 2013
There's only one real way to celebrate a month designated as National Nutrition Month, and Mom's Meals' Registered Dietitian Elizabeth Elliott, says that cutting junk food should be at the top of our list.
1. We eat what we see. Everywhere you look, from commercials to billboards encourages us to eat, eat more, and usually eat things that aren't very healthy. (After all, how many times have you seen a commercial for a fresh piece of fruit?) If you can see it, you will eat it, so get it out of your house. Cut the junk by purging cupboards, pantries, fridge, and freezer, and committing to healthier food purchases.
2. Plan your menus. Planning menus helps reduce the likelihood of mindless snacking, binging, and settling for something unhealthy just because it is there. A planned menu will help to insure a balanced diet with plenty of fresh fruits and vegetables, whole grains, and lean proteins.
3. Substitute real and fresh for processed and packaged. When given the choice, choose fresh. Fresh fruits and vegetables are superior to canned or frozen which often have added sodium and preservatives.
4. Don't shop hungry. Shopping hungry leads to more impulse buys, and the purchase of "convenient" foods over healthy foods. It is far more likely a person will opt for a bag of chips over a piece of fruit when their stomach is growling.
5. Learn to prepare healthy foods on your own, or choose meal delivery. Healthy eating does not have to be challenging, but it does require some education. Educate yourself on how to store, prepare, and season healthy foods for maximum flavor. Or, hire a meal delivery service that provides fresh, healthy meals right to your door. If you're home bound, Mom's Meals may be a good choice.
6. Splurge on occasion. Everyone wants what they can't have, so don't put foods off limits, just practice some self-control. Incorporate controlled portions into your diet, and enjoy a treat here and there.
7. Educate yourself and remind yourself of your reasons. Do the research to understand why healthy eating of fresh fruits and vegetables is far more beneficial to your energy levels, health, and life than the junk. Remind yourself of the reasons for health. Put notes on the fridge and mirrors to remind yourself why you are choosing the health over the convenience, the greens over the sugar.
8. Know your junk food triggers. "Good nutrition is often a mental game," says Elliott. "Emotional eating is common, and can lead to obesity, and really poor food choices." Learning what triggers binge eating and emotional eating in yourself can help you figure out an alternative way of managing emotions.
9. Pace yourself. Evaluate where you are nutritionally, and start making healthier choices. Small steps can lead to great improvements. For example, stop drinking soda; start drinking more water. Stop eating candy; start eating fresh fruit. Don't expect an entire lifestyle change overnight; instead implement one change at a time.
10. Make healthy easy. Cutting the junk is challenging when life gets busy, it is easier to pull through the drive-thru and get a greasy hamburger than shop, wash, and chop. Plan ahead, buy pre-washed and chopped, even when it costs more, and find a few simple, tasty recipes you can manage.
Mom's Meals is dedicated to providing fresh-made, nutritious, home meal delivery to customers nationwide, specializing in senior and patient care for over a dozen years. The company prepares, packages, and ships ready-to-heat and eat meals directly to a customer's door, delivered anywhere in the United States.