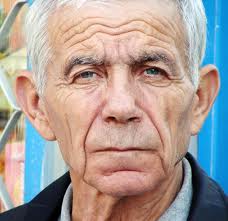 The USDA has done studies that indicate if more elderly received "nutritional intervention," many diseases could be prevented. Malnutrition at every income level in the U.S., is a major cause of hospitalization and severe health problems
Des Moines, IA (PRWEB) February 25, 2013
With so much focus on obesity, it may be time to look at the other end of that scale, what some call "food insecurity" and others call "starving." In the United States today, it's time to take stock of what the country's aging population is eating, and not just what they're eating, but if they're eating.
According to FeedingAmerica.org, in 2011, 8.4 percent of households with seniors (2.5 million households) did not have enough food. In 2009, nearly 9 million people over the age of 50 lived in food insecure households. In 2009, nearly 4 million people over the age of 60 lived in food insecure households. And the number of food insecure seniors is projected to increase by 50% when the youngest of the Baby Boom Generation reaches age 60 in 2025.
Many seniors are simply not getting the nutrition they need, whether it is due to poverty, mobility issues, economic issues, or even social issues.
Regardless of the cause of loss of appetite (medication, depression, or economic difficulty), not getting enough to eat is a serious problem among seniors.
The USDA has stated that if more elderly received "nutritional intervention" many diseases could be prevented. Malnutrition is a major cause of hospitalization and severe health problems in elderly, and one of the most easily preventable health concerns.
Proper elderly nutrition and eating habits affect many aspects of a senior's life from controlling blood sugar levels to avoiding diabetes, maintaining vision, improving mood, better sleep, energy, bone density and strength, muscle strength and so much more. When seniors are not getting the nutrition they need, their health can be significantly compromised.
Mom's Meals, a home meal delivery service, offers tips on what to look for when visiting with the elderly to determine if they are at risk:
Lack of desire to eat: When visiting elderly relatives, be sure to be there during meal time. Are they eating? Are they interested in eating? Is there healthy, fresh food in the house? Often seniors lose their desire to eat because what was once a social experience, and an act of showing love (preparing meals for their family), is now a lonely experience.
Medication side-effects and conflicts: If you mom or dad is on a new medications, be sure to keep an extra vigilant eye out for side effects related to appetite and nutrient absorption. What a senior eats can decrease the effectiveness of certain medications, or multiply its effects. And certain medications can cause loss of appetite, and other problems that can lead to malnutrition. If concerned, consult their primary care physician.
Lack of variety in diet: Check the cupboards and pantries, as well as the refrigerator and freezer. Is your loved one buying a good variety of foods? Or is their trash can packed with pizza delivery and take out containers? Often a lack of variety signifies a decrease in healthy eating.
Weight loss: The number one sign you want to watch for is weight loss. Are their clothes starting to look baggy or ill-fitting? Are they losing weight rapidly without an obvious cause?
Poor healing and/or bruising: Poor nutrition can lead to slower healing as well as excess bruising.
Get the facts about preventing senior malnutrition so you can arm yourself against it. Regardless of the cause, malnutrition is a serious problem for seniors, but one that is easily preventable.
Mom's Meals is dedicated to providing fresh-made, nutritious, home meal delivery to customers nationwide, specializing in senior and patient care for over a dozen years. The company prepares, packages, and ships ready-to-heat and eat meals directly to a customer's door, delivered anywhere in the United States.