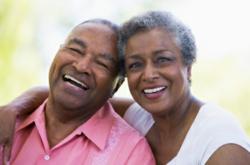 We live a significant distance from our parents, and it gives us peace of mind knowing they can reach into the fridge and heat up a meal that was delivered to their door in a matter of minutes.
Des Moines, IA (PRWEB) June 19, 2013
Summer is the perfect time of year for anyone who dreads icy highways and slick sidewalks. But even though many see winter as a threat, the summer sun and heat can be just as dangerous, leading to sunburns, heat stroke and dehydration.
Focusing on hydration is incredibly important for all of us, and especially important for those over age 65. As we age, our sense of thirst is dulled, often leaving us without the ability to regulate fluid levels. For seniors, there is a greater risk of dehydration, particularly in the summer.
Mom's Meals offers tips for staying hydrated and healthy this summer.
1. Cut out caffeine. We love that morning cup of joe, but it's important to remember that caffeine dehydrates the body. Proper hydration is important for health and vitality, and caffeinated beverages can really hurt hydration. Sunshine and warmer weather can help cut out the need for coffee. Avoid caffeinated sodas and try drinking water! If you need that flavor in your drink, try 100% fruit juices. (Hint: Read the label!)
2. Eat high water content foods. Summer is the perfect time for fruits like watermelon, cucumbers, pears, peaches, apples, and other foods with high water content which also help pack a nutritional punch. By replenishing the body's natural water supply, we feel more energetic and vibrant. Want to try something easy and fun? Try freezing grapes!
3. Carry a water bottle. One of the best ways to stay hydrated all summer long is to simply keep a water bottle on hand. Take sips every 30-minutes, whether you feel thirsty or not, and drink water with meals to aid in digestion.
Staying hydrated is important, but staying healthy involves even more.
1. Plan your meals. By planning meals in advance, mindless snacking is reduced. For those who struggle with meal planning, or don't naturally maintain a healthy balance, having nutritionally balanced meals delivered may be an option. Mom's Meals develops and delivers fresh-made meals, with menu options for those on a renal or heart-healthy diet, or those with diabetes, gluten-free or vegetarian preferences. "We started the company when our own moms began to age and we wanted to ensure they had healthy meals on hand," said Rick Anderson, President of Mom's Meals. "We live a significant distance from our parents, and it gives us peace of mind knowing they can reach into the fridge and heat up a healthy meal at any time."
2. Get plenty of rest. Summer health is about hydrating and sun protection, but it is also important to make sure the body gets plenty of rest, especially if spending a lot of time outdoors.
3. Exercise. Summer months are an ideal time to get started on, or continue, a regular exercise program. Regular exercise can help decrease risk of heart disease, stroke, and cancer.
4. Sunscreen! There's no question about it, sunscreen is a must for everyone. Sunscreen does not have to have the highest sun protection (SPF), but having protection against harmful UVA and UVB rays is essential. (Many doctors recommend 30 SPF or higher.) When spending extended time in the sun, it should be applied regularly.
Mom's Meals is dedicated to providing fresh-made, nutritious, home meal delivery to customers nationwide, specializing in senior and patient care for over a dozen years. The company prepares, packages, and ships ready-to-heat and eat meals directly to a customer's door, delivered anywhere in the United States, including meals for those with heart-healthy, gluten-free, veggie, low carb, Renal, and Diabetic diets.