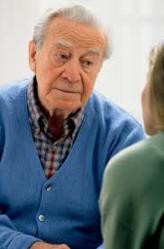 Des Moines, IA (PRWEB) January 31, 2013
The dark days and nights of winter can be a challenging time, but especially so for the elderly.
Living alone, frigid weather, icy sidewalks, and less sunlight make it more difficult to get out and socialize, run errands, shop, and even maintain regular routines.
Many suffer symptoms of seasonal depression. But there are things that seniors and their caregivers, can be doing and Mom's Meals, an expert in senior nutrition, offers these tips for beating seasonal depression.
1. Prevent it entirely.
Would you rather treat a broken hip or avoid breaking it in the first place? The same principle applies for aging Americans living alone in the winter and experiencing symptoms of depression as a result. It is better to prevent it than treat it. And the best way to prevent it is by taking care of yourself.
Eat right. Choose a healthy diet. If preparing nutritious meals is a challenge, consider a service like Mom's Meals, which provides fresh, healthy meals delivered right to the door, offering a great option for caregivers who worry about elderly loved ones who live alone.
2. Maintain regular activities.
Invited to Bunco night? Bingo? A card game? Go! Withdrawing from socialization only increases the symptoms of seasonal depression. Socializing, staying active, and trying to maintain a "normal" routine helps keep the blues away.
3. Light therapy.
Light therapy has been proven to help many who suffer from the symptoms of seasonal depression, which can include lethargy, weight gain or loss, and a lack of energy and enthusiasm. Daily exposure to an artificial light helps boost production of the brain chemicals like serotonin, helping the body and brain to feel uplifted.
4. Medication.
Severe depression needs to be treated, especially if it gets worse during dark winter months. Speaking with a healthcare professional about options for antidepressants and psychotherapy is imperative.
5. Talk therapy.
Seniors may really benefit from talk therapy for seasonal depression. Seasonal depression is caused by a physiological response to lack of sunlight, but talking to someone about it, and gaining the tools and skills to handle the symptoms might be just what your senior loved one needs.
Mom's Meals, is dedicated to providing fresh-made, nutritious, home meal delivery to customers nationwide, specializing in senior and patient care for over a dozen years. The company prepares, packages, and ships ready-to-heat and eat meals directly to a customer's door, delivered anywhere in the United States.