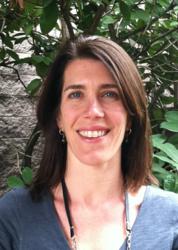 It is clear to me that investing in the education of girls and women is the most leveraged way to raise the standard of living for everyone.
Kirkland, WA (PRWEB) May 04, 2012
Mona Foundation supports grassroots educational initiatives and raising the status of women and girls around the world. It started in 1999 with three projects which supported 450 children. Today, it works with 14 projects in 10 countries serving over 40,000 children, women, their families and communities.
As part of its internal capacity building to support this exponential growth, Mona Foundation is pleased to announce Susan Fairchild as its new Engagement and Operations Director.
Susan Fairchild is a philanthropy and nonprofit professional passionate about alleviating global poverty. Susan's passion was galvanized during her experience living and working in a rural community in Timor-Leste in 2003-2004. While in Timor-Leste she worked closely with the local government to help build and strengthen their capacity. Upon return to the United States, Susan completed her Masters in Public Administration with a focus on nonprofit management and international development from the University of Washington – Evans School of Public Affairs.
She joined Social Venture Partners (SVP) in 2004. As the Program Director, Susan demonstrated success in grants management, building trusting relationships with nonprofit partners, strengthening non-profit capacity, and in developing strategic partnerships and networks. She has over seven years of experience in building close working relationships with SVP's donors, connecting them to their passions, and maximizing their engagement and impact. Susan left her position at SVP in 2011 to re-align her skill set with her desire to focus on global poverty alleviation. Susan is also a Trustee of the World Affairs Council, where she is helping to guide their strategic planning efforts.
Susan states "It is clear to me that investing in the education of girls and women is the most leveraged way to raise the standard of living for everyone. I feel fortunate to have found the Mona Foundation. Their philosophy of development aligns with how I believe change needs to happen – from the ground up. The Mona Foundation empowers those on the ground to find and create their own solutions. They do so by building long-term partnerships and by building the local capacity of girls and women."
Susan find's great joy and personal satisfaction in unleashing the potential of individuals and organizations. She brings to the Mona Foundation a deep understanding of strategies for strengthening nonprofit organizations so that they can reach their full potential and increase their impact. In her role as Engagement and Operations Director at Mona Foundation, Susan hopes to inspire further engagement, action, and investment from the global community. She firmly believes that "The challenges ahead of us are too vast and complex to solve on our own. We must work in collaboration and in connection with other individuals and organizations inspired to make this world a better place for all."
To contact Susan email susan(at)monafoundation(dot)
org or call 425-743-4550
Founded in 1999, the Mona Foundation is a nonprofit organization that supports grassroots educational initiatives across the world. Its main objectives are to provide quality education to all children, to raise the status of women and girls, and to build community capacity in areas where its partner projects are located. The Mona Foundation achieves these objectives by giving 100% of designated funds, and 97% of general funds, directly to its projects to-date impacting the lives of more than 40,000 children, women and their families. Some of the projects supported include a school for children of immigrant farm workers in California, a secondary school in Tanzania that now provides a dormitory making it safe for girls to attend, a school in Haiti for street children, and a training institute in India that teaches women practical income-generating life skills. The Foundation is based in the Seattle area, for more information about Mona Foundation and the projects it supports visit http://www.monafoundation.org.