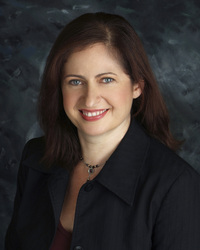 Creating a competitive advantage is an essential component of any corporate strategy, and is critical for success in today's dynamic global environment... Companies need the talent to identify and exploit new competitive advantages quickly and repeatedly.
Chicago, IL (PRWEB) May 13, 2010
Mona Pearl will share her experiences, tips and thought leadership on how interim talent can benefit the private equity funds as well as corporations. As an entrepreneur, board member, advisor and interim talent, Mona will keynote the InterimCEO "Alliance Builders" Breakfast Meeting and discuss:

The changing needs of corporations globally
How interim talent can expand their network?
Who should tap into this amazing pool of talent and why?
How can companies tap into this amazing resource to diversify their board?
Mona Pearl's experience in international strategic development has been vital in helping companies design and execute their global strategies and transactions. She is known for her out of the box thinking and developing creative solutions to tough challenges which produce bottom line results. These activities led to companies growing their business across-borders, leveraging their global competitiveness and addressing cross-cultural issues in international markets.
Ms. Pearl lived in three continents, and is multi-lingual. She was quoted and interviewed in the international media, and speaks and keynotes conferences worldwide. She has co-authored two published books, is an adjunct Professor at DePaul University teaching International Business and regularly publishes columns on global competitiveness in trade magazines.
In her interview with the late CK Prahalad and Philip Kotler on the Search for the Global Consumer in the Austrian press, http://monapearl.com/?p=188
"Many CEO's do not allow themselves the amount of planning and time it takes to succeed in global markets, and what may work in the US, may not work in Western Europe, or in Eastern Europe." Or for that matter, in any other place in the world.
Rise up, stretch, and rub the green dollar signs from your eyes. A new day is dawning in the global economy and a radical transformation is underway. This provides an excellent opportunity for top interim talent to help in areas where the company may be lacking expertise. Creating an effective competitive advantage is an essential component of any corporate strategy, and it is critical for success in today's dynamic global environment.
Join us on May 17th, 2010 for a unique interimCEOinterimCFO program at The Gleacher Center, The University of Chicago 450 North Cityfront Plaza Dr. Chicago, IL
SESSION 1
7:00 A.M. – 8:00 A.M. Registration and time to meet one another
8:00 A.M. – 8:45 A.M. Breakfast and Keynote Speaker – Mona Pearl, Platinum Member – How to Build a Successful Interim Practice
SESSION 2
8:45 A.M. – 9:45 A.M. Private Equity Panel – Leveraging the PE-Exec Relationship
-Adam Schecter, WHI Capital Partners
-Dave Gezon, Midwest Mezzanine Funds
-Peter E. Mogk, Huron Capital Partners
-Joan McCabe, Brynwood Partners
-Moderated by Fred Tannenbaum, Gould & Ratner LLP
9:45 A.M. – 10:45 A.M. Breakout Sessions
To register at http://www.interimceo.com/index.php/events/upcoming-events-public
or call us at (847) 849 2800.
###